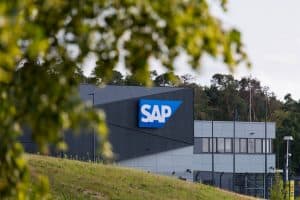 SAP SE (NYSE: SAP) has announced its plan to acquire a majority stake of Taulia, a provider of working capital management solutions.
As mentioned in the update, the move is aimed at giving firms improved access to liquidity and enhancing their cash flows. The acquisition expands SAP's Business Network and supports SAP's solutions for the CFO office.
Taulia will continue to operate as an independent firm with its own brand in the SAP Group; As confirmed in the announcement, Cédric Bru will remain CEO of Taulia, SAP CFO Luka Mucic will become Chair of the Board.
Taulia provides early payment via supply chain finance, dynamic discounting and accounts receivable finance. Challenging or difficult economic conditions and disruptions in supply chains have increased demand for early payment and the market for working capital management has experienced steady growth.
Taulia is known for its technology and has one of the most extensive platforms and solution portfolios in the working capital management sector. The firm has also established a strong ecosystem of financial partners who offer the necessary funding, including J.P. Morgan, UniCredit and other large banks.
SAP CFO Luka Mucic stated:
"Taulia strengthens our portfolio and adds value to a point that is key to every company: financial flexibility and stability. With that, they contribute to making supply chains more resilient. By combining the deep working capital management expertise of Taulia with SAP's broad CFO solution portfolio and the integration into our core business software and Business Network solutions, we are well positioned to become a leader in working capital management. We will offer these capabilities at scale to help businesses improve their financial position and seize growth opportunities."
Taulia has been a notable SAP partner with "proven integration" into SAP solutions. Over 80% of their client base run an SAP ERP system; Airbus, Nissan and AstraZeneca are among the joint clients.
SAP says that it will "strengthen the integration with Taulia, both for the SAP Business Network and the CFO solution suite, to become the core of SAP's working capital management portfolio."
Taulia's solutions will also "continue to be available standalone so that non-SAP customers can continue to benefit from Taulia's portfolio as they do today," the announcement confirmed.
Cédric Bru, Taulia CEO said:
"I am delighted by our combination with SAP and its ecosystem to serve more businesses and contribute to SAP's vision. Cash is the oxygen businesses need to breathe during challenging economic cycles and growth sprints. Coming together with SAP will help accelerate Taulia's mission of helping businesses thrive by unlocking liquidity trapped in supply chains."
Although SAP is acquiring a controlling majority of Taulia, J.P. Morgan's relationship with Taulia "remains unchanged, and the bank will continue to operate their strategic alliance as well as maintain its equity stake in the fintech," the announcement noted.
Stuart Roberts, Global Head of Trade & Working Capital, J.P. Morgan, remarked:
"With SAP, we expect the strategic alliance between J.P. Morgan and Taulia will unlock new opportunities for us to serve our clients, and to inject and redeploy liquidity to suppliers as the world continues to manage impacts from the pandemic on the global supply chain."
For more details on this announcement, check here.

Sponsored Links by DQ Promote