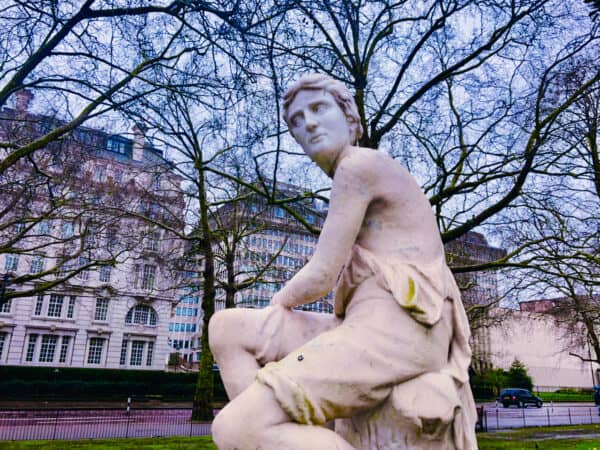 Capchase, a provider of non-dilutive capital for recurring-revenue firms, announced that it will open a new European HQ in London.
The news follows a considerable surge in demand for Capchase's services with over $200 million already being made available to UK-based startups.
In an update shared with CI, Capchase noted that it "expects its London team to grow to 15 employees in the next two months with Alex McCracken their first major hire." The move will help consolidate Capchase's steady growth across Europe.
During the last 2 months, the firm has expanded opertaions to the Netherlands, Belgium, Denmark, Sweden and Finland. The European market now "accounts for 25% of Capchase's business, having served hundreds of companies since launching in the region in mid 2021."
Capchase estimates that 15% of the capital it has offered has been "to female and minority-led startups." In comparison, merely 2-3% of VC deals finalized last year went to female and minority-led initiatives.
Capchase offers growth capital to a range of firms in the UK, across enterprise and SMB SaaS, as well as consumer subscription businesses. Clients reportedly include firms such as Bankable, and Craft Gin Club.
Alex McCracken was appointed as Head of Venture Relationships and will be responsible for leading Capchase's relationship with VC firms and clients from the new London office.
Alex joins Capchase from Silicon Valley Bank where he spent more than 10 years as MD for Corporate and Venture Relationships in Europe. As one of the early members of SVB's UK team, Alex was "instrumental in building out Silicon Valley Bank's venture debt offering and presence in UK and Ireland, securing over 1,000 new technology clients for the bank and originating more than £500million in credit facilities."
Previously, Alex was Investment Manager at TTP Ventures, a $50 million VC fund.  Alex also co-founded TISS Ltd which developed and "sold fuel efficiency systems for road haulage vehicles."
Alex grew TISS in Europe and USA before making an exit by "selling his shares to a Family Investment Office."
Henrik Grim, MD of Europe at Capchase, stated:
"Expanding in the UK and appointing Alex is the latest in a series of major milestones for Capchase in an incredibly short period of time. Our new London HQ will give us an even greater presence right at the heart of Europe's tech and financial industries. Alex's considerable experience and network in the venture capital industry and as an entrepreneur will enable us to increase our footprint, provide a launchpad for further expansion, and enable more founders to grow faster without dilution.
Grim added:
"It is also worth noting that 15% of the funding we have made available has gone to founders from underrepresented groups. While there's still much more work to be done, we're delighted that this is significantly higher than the averages for VC deals. It shows that the Capchase model opens the door to many more founders to secure capital."
Alex McCracken, Head of Venture Relationships at Capchase, said:
"Being a former entrepreneur, VC and then a lender has given me experience on all sides of fundraising. Since Capchase is half the cost of venture debt and requires no security or warrants, I can see why demand for Capchase's range of non-dilutive funding products is so high. I look forward to helping drive our growth even further in Europe." 
Sponsored