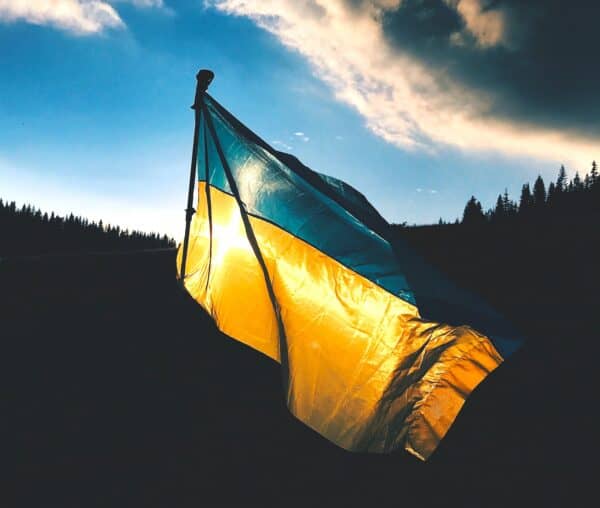 The Ukraine government as well as other NGOs and media firms have utilized cryptocurrency to quickly, and instantly raise dearly needed funds as the Russian war against Ukraine devastate the country.
Yesterday, CI reported that more than $36 million had been donated to Ukraine via various crypto wallets. Today, that amount has jumped significantly higher to over $52 million, according to Merkle Science.
In an email, Merkle shared that the Ukrainian government leads in receiving donations at over $6 million. In recent hours, the government announced that it was now accepting Polkadot (DOT) donations and within 24 hours, the wallet recorded more than $6 million in incoming transactions.
Among the top 5 organizations receiving donations was Unchain Ukraine, created by blockchain activists and backed by crypto companies such as Polygon, Solana, Yearn.Finance, NEAR Protocol, Celo, and more. Unchain Ukraine aims to support NGOs such as Voices of Children, International Medical Corps, and the Polish Center for International Aid.
ETH has topped both Bitcoin and USD value in the amount donated.
An increase in donations in BNB and DOT may be partially attributed to the lower cost of transactions and speed of transactions on those blockchains.
As it stands today, the following entities have generated the most in crypto donations:
The Ukrainian government – $24.86 million
UkraineDAO – $10.40 million
Come Back Alive foundation: $8.13 million
Binance Charity's Ukraine Emergency Relief Fund: $6.99 million
Unchain Ukraine Campaign: $840,000
In aggregate, donations in specific cryptos break down as follows: $18 million in ETH, $16 million in BTC, and $6 million in BNB and BEP.
The Ukrainian government states that it will enable additional cryptocurrencies soon.
The people of Ukraine are grateful for the support and donations from the global crypto community as we protect our freedom. We are now accepting Polkadot donations too: $DOT: 1x8aa2N2Ar9SQweJv9vsuZn3WYDHu7gMQu1RePjZuBe33Hv.
More cryptocurrencies to be accepted soon.

— Ukraine / Україна (@Ukraine) March 1, 2022
Merkle has created a dashboard to track crypto donations to Ukraine.