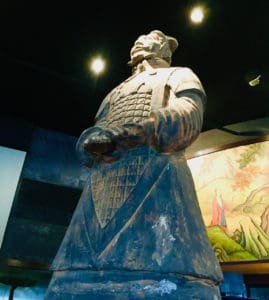 Zaapi, a mobile app that allows small businesses to establish their digital commerce presence within seconds, has finalized a $4 million seed round.
VC investors including GFC, Flourish Ventures, and Partech have led Zaapi's investment round. Other investors in the funding round reportedly include 1982 Ventures, Kaya Founders, Iterative, XA Network, and Sketchnote Partners/Invertidos.
Flash Ventures, an early investor in Zaapi with ties to GFC, had reportedly contributed $500,000 in pre-seed funding back in March 2021, allowing the firm to establish operations in Thailand in August of last year. This latest round should enable Zaapi to focus on their ongoing efforts to build and effectively scale their product regionally.
Wilfried Buiron, a digital commerce founder who has operated a direct-to-consumer brand, officially launched Zaapi last year with a goal to implement the digital commerce infrastructure for Southeast Asia's MSMEs.
Wilfried Buiron, Founder of Zaapi, stated:
"Zaapi is being built at an inflection point in the adoption of e-commerce by Southeast Asian MSMEs, which is driven by two macro trends: Southeast Asia's skyrocketing mobile internet penetration, and the digital disruption to traditional business brought about by the pandemic."
Zaapi offers MSMEs with an intuitive interface that allows company owners to easily launch an online store from their mobile devices.
This digital commerce use-case should remain the firm's main focus in the near-term as Zaapi sees many unexplored opportunities for further growth like social commerce and marketing tool integrations.
Zaapi's goal is to move towards with digitizing core functions of MSMEs, ultimately offering them with a comprehensive all-digital solution to manage their business operations.
Buiron added
"We are delighted to welcome GFC, Flourish, and Partech as new investors in the company. The funding will enable us to build the region's best-in-class product for MSMEs and supercharge our growth,The pandemic has turned digital adoption into a necessity for the region's 100m+ MSMEs and we will strive to become their partner of choice on that journey."
Digital commerce GMV in Southeast Asia is expected to increase 3x from $100 billion+ in 2020 to $300 billion+ by 2025, which highlights the opportunity in this fast-evolving space.
With MSMEs accounting for around half of Southeast Asia's GDP and merely about 20% using digital tools, the area is set to undergo transformative digitization of a segment anticipated to be valued at $2 trillion by 2025.
Lorenzo Franzi, Partner at GFC, stated:
"Zaapi's vision of empowering MSMEs to expand online and grow their revenues significantly has transformative potential for these businesses and we're tremendously excited to see that vision come to life. We have consistently been impressed by Wilfried and his team's ability to execute and look forward to seeing them accelerate growth and support the success of a new generation of entrepreneurs across these high potential markets."
Smita Aggarwal, Global Investments Advisor at Flourish Ventures, remarked:
"Our investment in Zaapi supports our investment thesis to empower small merchants to benefit from the fast growing digital economy. Zaapi is addressing the needs of a very large target market in Southeast Asia that continues to expand exponentially We are excited to see Zaapi build a localised solution for the region that serves the long tail of small merchants and helps them flourish."
Nicolas El Baze, General Partner at Partech, noted:
"MSME's are the heartbeat of Southeast Asia's economies. As a small business entrepreneur himself, Wilfried has assembled a team that truly understands the very specific needs of these businesses to help onboard them onto their digital journey, in order to enable them to grow and become increasingly agile and resilient."