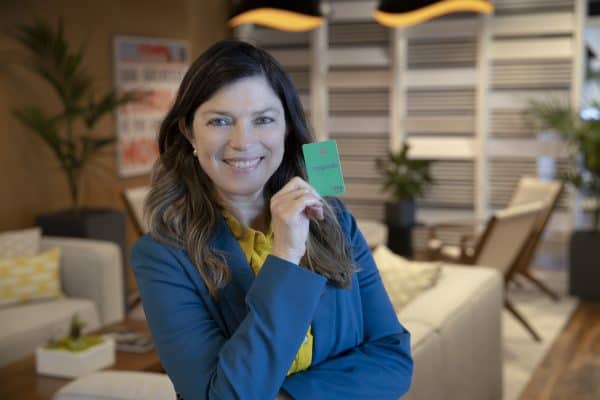 Upgrade, a Fintech that provides online loans and cards to consumers, has enlisted its 100th credit union, according to a corporate statement. The milestone arrived with the addition of Northwoods Credit Union.
Upgrade explains that these partnerships let credit unions purchase loans and card receivables originated through Upgrade while enrolling new members through Upgrade's online and mobile platform.
Upgrade co-founder Adelina Grozdanova said they are thrilled to have so many loyal and valuable partners:
"We started working with credit unions shortly after our launch in 2017, and look forward to continuing to deepen our relationships in the space."
Renaud Laplanche, CEO and co-founder of Upgrade, shared that credit unions provide stable, long-term, low-cost capital to fund Upgrade Card and loans.
"We have about 150 institutions actively buying loans and card receivables," said Laplanche.
Upgrade shared several comments from different credit union partners.
Jay Fee, PenFed Vice President, Consumer Banking, stated:
"Over the past few years, Upgrade and PenFed have developed a very seamless, transparent and efficient process that has produced billions in loans. Our partnership with Upgrade has introduced PenFed and our great rates to even more people."
Amy Henderson, Chief Consumer Services Officer at GreenState Credit Union, called Upgrade the "partner of choice for credit unions."
"Our loan-to-deposit ratios are such that we can all benefit from the type of loans and card receivables Upgrade has to offer, with attractive yield and relatively short duration under two years. With billions in new originations every quarter, it's good to know we can get scale too."
Matt Valentine, Chief Lending Officer at Carter Credit Union, said he loves that there is no "black box" and all credit decisions are explainable:
"We understand how the credit underwriting works, and then we can overlay our own credit criteria and even geographic footprint. We also love the fact that we can sign up new members through our Upgrade partnership which continues to drive household growth for our credit union."
Curtis Onofri, Chief Lending Officer, at Pathways Credit Union, said they appreciate the flexibility of Upgrade as there are no minimum purchases nor long term commitments:
"We know we can make a different decision month over month based on our own needs. This is hugely valuable to us."
Upgrade has originated over $12 billion in consumer credit since 2017. The company promotes its approach as providing responsible credit to mainstream consumers.  Upgrade aims to turn borrowers' debt into fixed-rate installment plans while providing rewards as users pay down their balance.