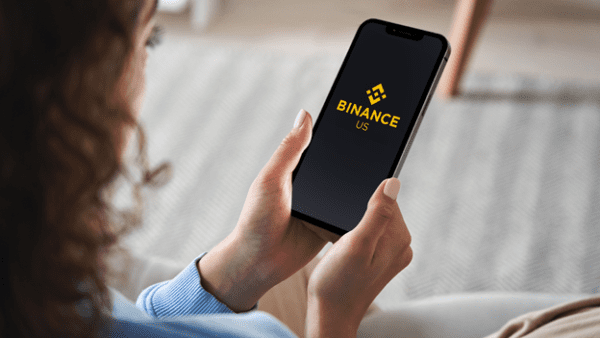 Binance.US, the USA-facing crypto marketplace owned by Binance Global, has raised a $200 million "seed round" at a valuation of $4.5 billion, according to a company statement.
Binance.US said that investors included RRE Ventures, Foundation Capital, Original Capital, VanEck, Gaingels, Gold House, and Circle Ventures, among others.  The company says it will use the funds to enhance its spot trading platform and develop a suite of new products and services to be introduced in the near term.
Binance.US says it is one of the largest digital asset exchanges by trading volume in the United States and ranks among the top exchanges by volume globally. Binance.US reports that it can process 1.4 million orders per second, serving both retail and institutional money. Binance.US states there are more than 85 tokens and 190 trading pairs available on its marketplace.
Brian Shroder, Chief Executive Officer of Binance.US, said that in less than three years, Binance.US has grown into a profitable business:
"From this position of strength, and with an eye toward continuing our rapid ascent alongside the ascent of the crypto industry at large, we are pleased to close our first financing round. This funding and valuation validate the strength of Binance.US's business today, as well as our long-term growth prospects, and will enable us to continue to make our spot trading platform the best it can be while rolling out an ambitious product roadmap."
Shroder added that they are grateful for the support from a leading group of investors:

"Together with our investors, customers, regulators, and employees, we look forward to building the most customer-centric and compliant digital asset platform in the country."

Binance.US is available in 45 states and 8 US territories. This year, Binance.US secured Money Transmitter Licenses in West Virginia and Wyoming.

Jeremy Fox-Geen, Chief Financial Officer at Circle, said they are "committed to helping create a robust and competitive digital assets ecosystem."

Angus Davis, General Partner at Foundation Capital, called Binance.US as the fastest growing crypto exchange in the US.

Binance.US now has sufficient capital to boost platform growth. Meanwhile, the federal regulatory environment in the US remains opaque. Recently, the SEC Chairman indicated his intent to review US crypto exchanges and to have them "registered and regulated."

Sponsored