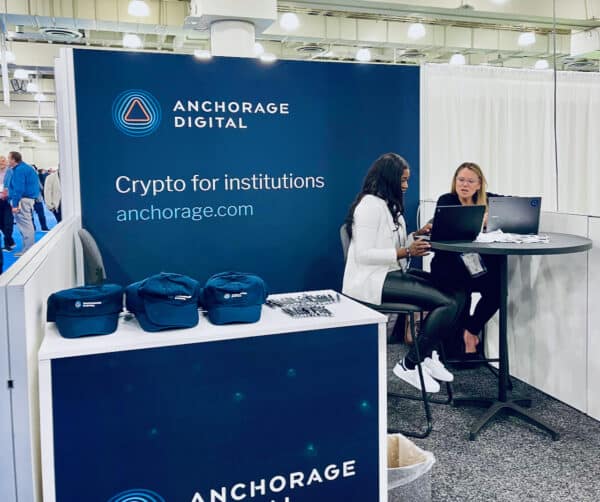 Anchorage, a federally chartered digital asset bank, has revealed an "industry-first" of having their custody exchange integrated with Binance.US. Anchorage said that 4 other platforms have committed to the service as well including CoinList, Blockchain.com, Wintermute, and Strix Leviathan.
In a blog post, Anchorage explained that it is clear that client funds must be segregated in regulated institutional vaults. This "custody exchange network" gives institutions direct access to most trading pairs across digital asset exchanges.
Nathan McCauley, co-founder and CEO of Anchorage Digital, stated:
"At the end of the day, we believe exchanges and custodians should be structurally different. Traditional finance has long been held to the same standard; if the crypto industry wants to cultivate the same level of trust with investors and the public, we need to follow the same playbook. Anchorage is proud to work with some of the world's leading exchanges to make that possible for crypto."
Brian Shroder, CEO of Binance.US, said there is a growing demand from institutions for custody:
"By combining the advanced security of Anchorage with the best-in-class exchange technology of Binance.US, this integration eliminates multiple pain points to institutional trading, and marks a major milestone in the evolution of digital asset infrastructure. We are excited to innovate alongside industry leaders such as Anchorage to bring more differentiated crypto offerings to the U.S. market."
Anchorage said it continues to be "committed to increasing institutional crypto participation through a regulated, safe, and scalable model."
CoinList CEO Graham Jenkin said Anchorage is listening to regulators and providing a safe solution.
Anchorage outlined why their exchange network is different:
Fair market structure: In traditional markets, custodians and exchange venues hold different interests and duties to their customers, meaning that the entity custodying assets would never also be the exchange venue.
No pre-funding: Trading participants and exchanges alike benefit from increased access to liquidity and reduced counterparty risk. We solved a difficult technical problem, eliminating the need for traders to pre-fund individual accounts across multiple exchanges in order to obtain the best pricing
Safe participation: Separating the roles of custody from exchanges allows institutions such as Registered Investment Advisors (RIAs) to truly meet their fiduciary obligations, holding assets with a qualified custodian through the full lifecycle of a trade.
Over time, as participation grows greater efficiencies will follow.
Anchorage Digital has differentiated itself by being a regulated bank providing compliant services for institutions keen on accessing the crypto marketplace.