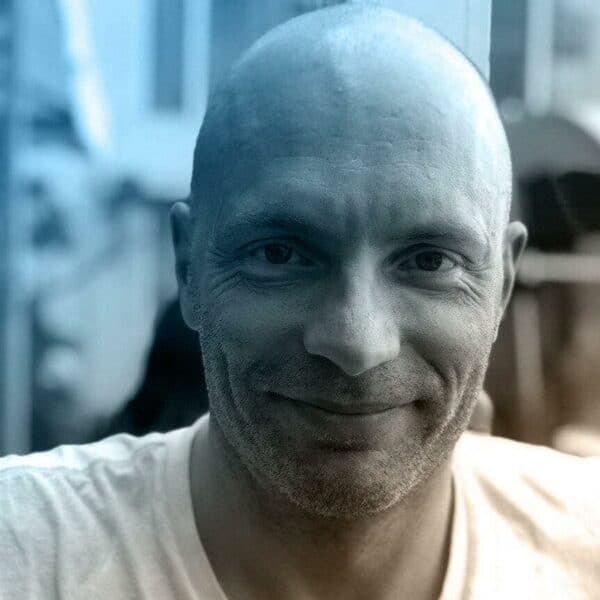 We recently connected with Kåre Kjelstrøm, Chief Technology Officer at layer-1 blockchain company Concordium.
Kåre, who has an MS in Computer Science from the University of Aarhus, Denmark, is leading the development of Concordium's blockchain platform – which embeds encrypted ID into on-chain transactions in order to make ID credentials available to smart contracts and decentralized applications (dApps) while maintaining privacy.
Before joining Concordium, Kåre worked at a Silicon Valley stealth startup as manager of the Core Infrastructure group: storage, compute, network, and SRE. He helped the firm expand across 15 different time zones, create "high performance" teams, and launch offices in Denmark as well as Lithuania.
Kåre previously spent time at Uber as a manager of storage, where he built scalable distributed ledger and database solutions from Denmark and then Toronto, Canada. He says he possess 10 years of "entrepreneurial" experience, having co-founded consulting firm Silverbullet.
At Silverbullet, he accelerated digital transformation in the Danish public sector – focusing on security in systems to systems communication with PKI.
As an experienced business executive, IT manager and entrepreneur, Kåre shared key insights on the latest computer science, smart contracts, blockchain tech, and social media developments, including the persistent problems of bots on Twitter (something Elon Musk has expressed concerns about on multiple occasions),
Out conversation with Kåre Kjelstrøm is shared below.
---
Crowdfund Insider: Why is Elon Musk worried about fake accounts on Twitter?
Kåre Kjelstrøm: Fake accounts are responsible for a lot of scams on Twitter. They're also responsible for driving fake engagement. There are ''political bots'' which drive engagement through narratives through hundreds of accounts to make it seem like there is an angry mob, when there isn't.
Crowdfund Insider: How big is Twitter's bot problem?
Kåre Kjelstrøm: I'd estimate it to be well above the 5% range that the Twitter board claims. The problem, though, goes beyond just scammers. As Musk has pointed out, it's entirely misleading as a user to join one of the world's biggest social platforms, only to be met with fake engagement.
How big is the Twitter bot problem? Probably well above 5%, says Kåre Kjelstrøm
Crowdfund Insider: What has caused this problem?
Kåre Kjelstrøm: There is very little one needs to do to own a Twitter account. You don't need an ID. This facilitates a very clear and easy path to creating bots. Take crypto-influencers on Twitter; many have enormous bot problems, where crypto companies pay for advertisements to reach audiences and instead are met with bots liking and commenting, making it seem as if the profile has a highly engaged audience.
Crowdfund Insider: How can technologies like blockchain solve the issue of Twitter bots?
Kåre Kjelstrøm: The challenge here is really one of identity. You don't know who's behind an account: human or machine. Insisting on proving humanity through a verified ID for gaining access to Twitter is a first step.
You'd basically need to have an infrastructure for issuing digital identities based off of verified credentials and for proving attributes about the ID to Twitter when an account is created. Blockchain technology can be used to manage identity credentials, for proving ownership, and to validate credential validity. Complement that with zero-knowledge proofs and you have your solution.
You don't know who's behind an account: human or machine. Insisting on proving humanity through a verified ID for gaining access to Twitter is a first step
Crowdfund Insider: Besides tackling fake accounts, are there any other ways blockchain can improve social media platforms?
Kåre Kjelstrøm: With an ID infrastructure, you would also be able to provide statements about yourself such as your age or even that you're older or younger than a certain age. You could even prove your nationality without revealing your name.
Social media is riddled with people of ill intent, and the ability for you to insist that the person with whom you chat is of legal age, gender, or nationality could increase trust. And then, if you actually decide to physically meet that person, they could reveal the actual identity. And the best part is, you'd know for sure that they're not lying.
Crowdfund Insider: Is there anything you'd like to add?
Kåre Kjelstrøm: If Twitter took this seriously and implemented an ID framework using blockchain technology, they would be one of the most authentic, popular social media platforms on the planet, increase the value of their company, and lead the marketplace where combatting bots starts when a user wants to create a profile. That's truly something.
If Twitter took this seriously and implemented an ID framework using blockchain technology, they would be one of the most authentic, popular social media platforms on the planet