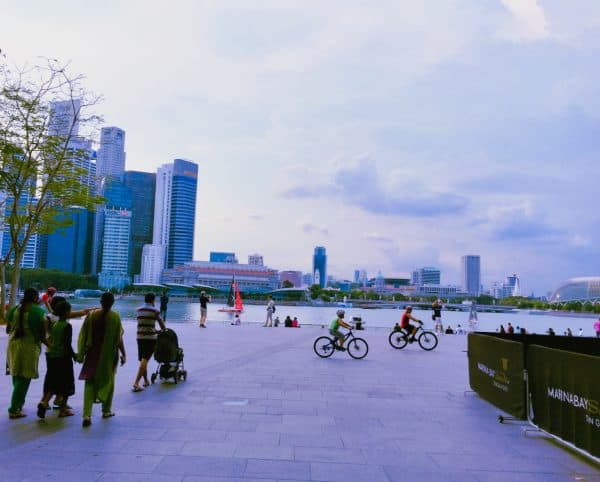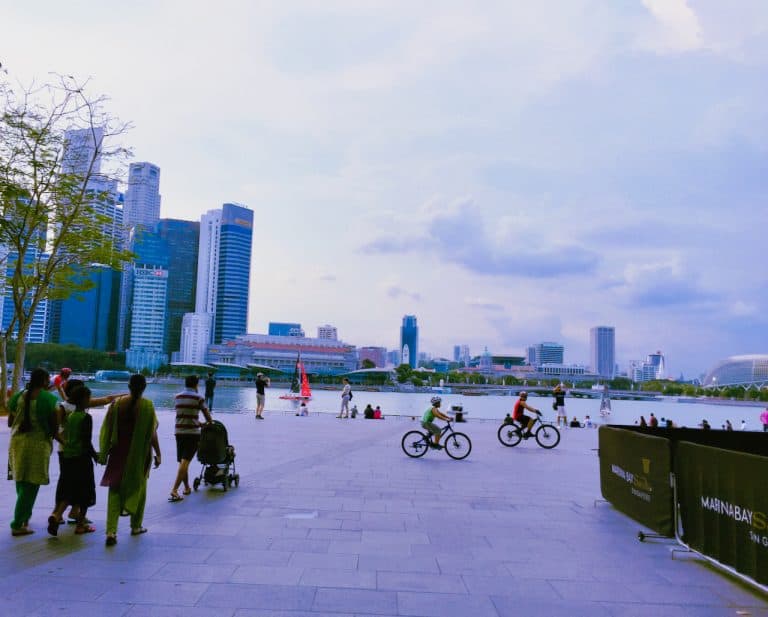 We recently connected Mohammad Raafi Hossain, CEO & Co-Founder at Fasset, an international digital asset gateway.
Fasset Technologies Limited recently partnered with Mastercard to expand financial services in Indonesia and create opportunities for underserved consumers The announcement follows Fasset's $22 million Series A from this past April.
According to a statement from Fasset, the companies will join in digitizing banking services for everyone.
Fasset and Mastercard are expected to co-develop solutions to support and expand financial and digital capabilities across the country. Mastercard will leverage its domestic and global expertise to boost local adoption.
As covered in April 2022, Fasset, an international digital asset gateway, had announced its entrance into the European Union after it secured a cryptocurrency authorization.
With the authorization, Fasset will strengthen its global operations "to serve the growing digital asset sector in the EU market and beyond."
Fasset previously "secured three separate full authorizations from the Labuan Financial Services Authority, and as part of the company's long-term growth strategy, this latest milestone will allow Fasset to bring its frictionless digital asset services to more retail and institutional investors across the world as it strengthens its presence globally."
Our conversation with Mohammad Raafi Hossain is shared below.
---
Crowdfund Insider: Can you tell me more about Fasset as a business, the company's vision and mission?
Mohammad Raafi Hossain: Founded in 2019, Fasset is an internationally regulated digital asset gateway accelerating access to buy, sell, send and store digital assets such as Bitcoin and real-world asset tokens to fast-track raising living standards for the next billion people. Strategically situated across South Asia, Southeast Asia, Europe, Middle East, and Africa (EMEA) region, Fasset sits within one of the world's most valuable remittance corridors, bringing easy, free, and frictionless access to digital assets, providing people in frontier markets with the knowledge and tools to build a better future.
Earlier this year, we completed our Series A funding announcement, securing US$22 million to expand our footprint in Indonesia and Pakistan, and champion financial inclusion across emerging markets. We are currently working closely with regulatory authorities to be able to provide our full suite of crypto exchange and digital asset services to the people in South and Southeast Asia. With an eye on the Islamic and emerging markets, Fasset will strengthen access to Sharia-compliant digital assets and provide our customers with a connected corridor to transfer money seamlessly and affordably across countries and regions.
Crowdfund Insider: What is Fasset's founding story?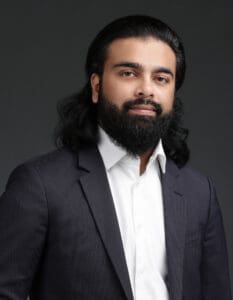 Mohammad Raafi Hossain: Launched by myself and my co-founder Daniel Ahmed, Fasset was established to accelerate the global movement toward achieving the UN Sustainable Development Goals.
While I was working in the UAE Prime Minister's Office, I seeded and facilitated several innovative initiatives aimed at strengthening connections between governments and the adoption of emerging technologies. There, I witnessed the power and potential of blockchain technology and its impact in promoting sustainable development and wanted to extend this to support the growth and progress of people in frontier economies.
As we grew, Fasset received authorisation from the Central Bank of Bahrain to test its solutions for the tokenisation of hard assets in the Kingdom of Bahrain's FinTech Regulatory Sandbox—the first of its kind in the world. We were also granted full regulatory clearance from Malaysia's Labuan Financial Services Authority, and secured a crypto authorisation from the EU, cementing a regulated and connected corridor from Europe to Asia.
As an entrepreneur, I also founded Finocracy, a boutique think-and-do-tank that previously partnered with the UN, the Global Fund, and the Islamic Development Bank to democratise access to financial opportunities; and have worked at the UN, primarily focusing on agriculture, climate change, and sustainable development in the Middle East and North Africa (MENA) region. My background and experience in environmental economics and sustainable development formed the basis of Fasset and we hope to provide more financial opportunities for the people in diaspora communities and in emerging economies.
Crowdfund Insider: What are the white spaces, market gaps, and issues in the industry that Fasset is intending to fill or solve?
Mohammad Raafi Hossain: International migration has been growing year on year, with 281 million people living outside of their country of origin in 2020, nearly doubling over two decades. With 200 million migrant workers sending money home to over 800 million family members, the remittance market is a multibillion-dollar industry set to be valued at US$36.54 billion by 2028. Despite US$4.8 trillion worth of transactions going through exchanges, little price transparency and high fees at a global average of 6.5 percent make it disadvantageous to migrants. Much of the industry practices have been unfairly skewed to benefit corporations and financial institutions, disproportionately affecting migrants who depend on remittances to support families in need back home.
Furthermore, 1.7 billion people remain unbanked globally today — this is at stark odds since global wealth has surged, tripling in net worth since 2000. The high fees and limitations of minimum deposits and earning requirements are just some of the barriers hindering people from emerging economies from becoming banked. Some emerging economies even have 50 percent or more of their population lacking access to financial services, further disadvantaging their people from gaining access and benefitting from the financial security of being banked.
As such, there is great opportunity to provide greater access for the unbanked and migrant population through digital finance. With fewer barriers to entry and lower transaction fees to transfer money, digital assets are an accessible alternative for migrants to transfer money home and become banked. The promises of digital assets outweigh the cost of being unbanked and could be the impetus for many globally to escape the vicious cycle of being stuck below poverty lines.
Crowdfund Insider: Why are you specifically targeting Southeast Asia, and what potential do you see in this region?
Mohammad Raafi Hossain: An incubator for some of the most prominent blockchain and digital asset projects, Southeast Asia has a strong ecosystem for tech innovation and developments that have cemented its position as a hub for tech startups. Its culture of embracing emerging technologies has shaped a vibrant startup ecosystem amassing a combined valuation of US$340 billion in 2020 that is expected to have an estimated value of US$1 trillion by 2025.
Beyond that, digital asset adoption is rapidly rising in Southeast Asia with countries such as Singapore, where 10 percent of its population own crypto, surpassing that of US crypto users. Indonesia also tops the world with the highest crypto adoption rate, and its digital asset sector continues to track a robust growth, attracting new players to its shores and drawing funding into the sector.
Traditional financial institutions have also become more future-forward, making strides to accelerate access to digital assets. Mastercard Indonesia, for example, partnered with Fasset to promote financial inclusion and champion a more connected financial experience for people in Indonesia and Southeast Asia. Together, Fasset and Mastercard Indonesia will bring necessary financial services to the people most in need of them.
Crowdfund Insider: What can we expect from Fasset in the upcoming 5 years?
Mohammad Raafi Hossain: Looking ahead, Fasset will be launching the Fasset Artist Lab, an NFT marketplace for Middle East, North Africa, and South Asia (MENASA) based artists and athletes. We are also looking to expand our footprint in the EMEA and Asia region and are actively working closely with regulators to provide our end-to-end suite of digital asset offerings to more people, connecting them to the future of finance.
We have tracked phenomenal growth in just a few years since Fasset was founded which is a testament to our capabilities as a leading global gateway for digital assets. As we continue to strengthen our presence in key markets, we are excited to enable more people to benefit from digital assets, enjoying lower-cost remittance and lower barriers to entering digital finance.