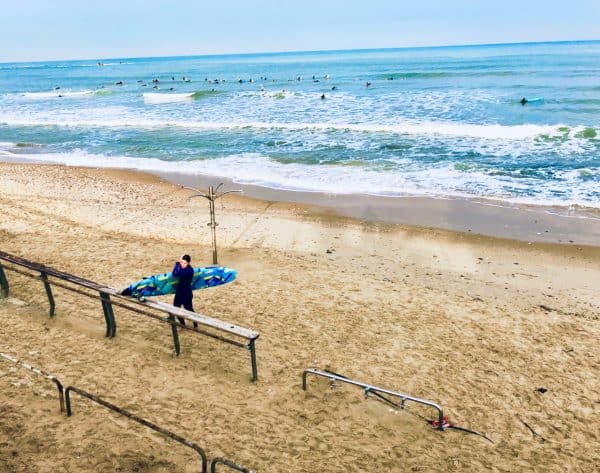 Like many other markets around the world, the hot tech sector in Israel is not as hot as it was last year.
According to LeumiTech's periodic report, in the first nine months of 2022, Israeli Tech companies raised $12.3 billion or 30% less than in the same period last year for 538 deals. While a significant decline, so far, 2022 is the second largest amount since LeumiTech started tracking the tech investment data.
Another interesting point is that "mega deals" or funding rounds of more than $100 million are in "free fall," according to the report.
For the third quarter specifically, tech deals generated $2.6 billion in 143 rounds, with dollar amounts dropping in contrast to the year prior and declining by 38% from Q2 2022.
We are still working in an environment of great uncertainty, says Timor Arbel-Sadras, CEO of LeumiTech.
"Not enough valuations have been set in recent financing rounds to determine how valuations have been changed since the 2021 rounds, and it would be interesting to see if the "multiplier shift" develops into a real economic shift reflected in the financial results of the companies. Such a crisis may occur in case of a deep recession and also due to execution challenges in the current market conditions," said Arbel-Sadras.
He went on to differentiate Israel's "Start-up Nation" title from being a "Scale-up Nation."
"While the accumulated experience of the high-tech industry – both of managements and investors – lead to a quick response by start-ups to the market changes, the Israeli Scale-up scene is still relatively new. These companies are pioneers in our market, and that includes being pioneers in coping with the dramatic market changes we are facing today. The market is constantly tracking the performances of Scale-up companies, waiting to see the outcome of big investments made during the high valuations in 2021."
The report indicates that there were just 15 deals over $50 million in Q3 of 2022, accounting for 50% of the total capital raised during the quarter. There were only three mega-deals in Q3, or 20% of the overall total, significantly down from 53% of the total in Q3 of 2021.
Early rounds, including Pre-Seed, Seed, and A Series, came in at $880 million.
In the first nine months of 2022, 100 Israeli high-tech exits accounted for a total of $13.4 billion. Only 2 IPOs took place in Q3 of 2022, with a total post-valuation of $61 million.
Foreign investments in Israeli tech firms have dropped too at 430 versus 577 during Q2 2021 and $8.87 billion versus $12.3 billion, respectively.
And what about the once-hot Fintech sector? In 2021, Fintech was the top sector of investment in Israel at $6.61 billion. So far in 2022, Fintech has booked a mere $1.997 billion – edged out by cybersecurity funding.
Extrapolating the trajectory, LeumiTech anticipates 580 new companies for all of 2022 in contrast to 746 companies in 2021. The high point was in 2014 at 1390.
Marianna Shapira, IVC Data Senior Analyst, explained that the downtrend in global markets is influencing Israeli high-tech activity, and the "massive departure of foreign investors" from tech funding has undermined capital for high-growth Israeli firms.
Currently, there is a high uncertainty regarding the 4th quarter of 2022, as well as for 2023," said Shapira. "As long as the activity scope and capital raising figures for Israeli-early-stages-companies has not been impacted (as we seen so far), we can be optimistic about the high-tech performance for this period.".