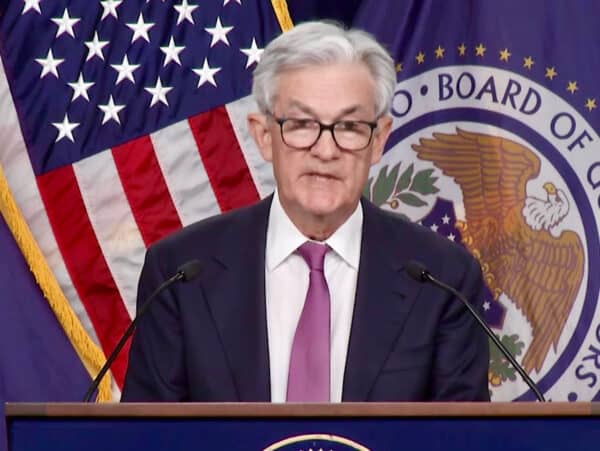 As was widely anticipated, today, the US Federal Reserve announced a 25 basis point increase to its benchmark rate as it continues to battle nagging inflation that has imperiled the economy.
The vote by the Federal Open Market Committee (FOMC) was unanimous in its decision.
The statement issued by the FOMC largely reflected the prior statement with some nuanced changes.
The Fed said that recent indicators point to modest growth in spending and production while jobe growth has continued to be robust. While inflation has diminished somewhat, it continues to be elevated.
The Committee said that it is "highly attentive to inflation risks" while adding that it anticipates ongoing increases in order to attain a monetary policy that is "sufficiently restrictive to return inflation to 2 percent over time."
As always, the FOMC will continue to monitor the data and act accordingly.
Some Fed whisperers interpreted the statement and comments by Fed Chair Jerome Powell as an indicator of a possible pause in rate increases.
Richard Carter, head of fixed interest research at Quilter Cheviot, shared his thoughts on the Fed's decision, describing it as a return to a more normal process of 25 bps as opposed to the past 50 bps increases.
"Investors should not confuse this as the end of the rate hiking cycle, instead a pause for breath as the Federal Reserve looks to continue to fight inflation, while also assessing if further hikes are the way to go. The economy has been fairly resilient and the consumer remains in okay shape. Recession could be avoided as a result, but this means we need to prepare for the Fed to continue raising rates for as long as inflation remains elevated. The last thing it wants to do is take its foot off the gas too early and stoke a new inflationary cycle," stated Carter.
He added a cautionary note that we should not assume rate cuts if we are coming to an end of interest rate increases.
"Despite the rally we have seen in markets during January, volatility will be ever present until we get that certainty about the economy and the impact of higher interest rates for longer," Carter said.
Meanwhile, while it took a bit for the markets to ingest the information, markets turned higher later in the day, with the Dow, S&P, and Nasdaq all closing higher.

The bulls also won the aftermarket trading as Meta (NASDAQ:FB) beat expectations, shooting shares 18% higher. With both Amazon (NASDAQ:AMZN) and Apple (NASDAQ:AAPL) reporting tomorrow, the results may determine which way the markets head in the coming weeks.

Sponsored