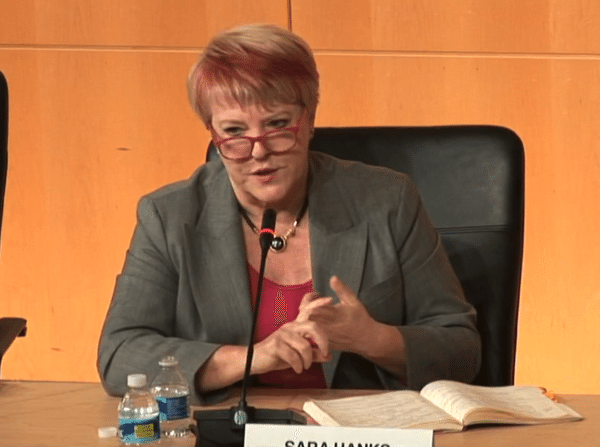 Sara Hanks has joined the Advisory Board of Upstream – part of Horizon.
Upstream is a MERJ Exchange market providing liquidity for digital securities. MERJ supports both global issuers of traditional and digital securities indlucing issuance, trading, clearing, settlement, and registry.
Hanks is well known in the securities crowdfunding security. A former attorney at the Securities and Exchange Commission (SEC), she has been active in the online capital formation sector since before the JOBS Act became law.  Hanks is currently the CEO of CrowdCheck, a legal advisor for multiple platforms and issuers, and an expert in Reg A+ securities filings.
Upstream states that Hanks will focus on Upstream's goal of unlocking liquidity in the equity crowdfunding market.
Upstream notes that approximately $1 billion has been invested in early-stage firms during 2022 with limited liquidity. Upstream is accepting listing applications from issuers who have completed offerings on investment crowdfunding platforms that are looking to provide liquidity to their shareholders on a real-time secondary market and trading app.
Traditionally, private firms created an exit opportunity in a public offering or acquisition. Today, there is a movement to provide marketplaces for these private securities.
Hanks commented on her new position stating that investors have been backing crowdfunded firms for years without an easy exit option.
"Upstream's innovative blockchain-based trading app offers a unique solution to this challenge, and I'm thrilled to help usher in a future of equity crowdfunding that includes access to a diverse investor pool and real-time secondary trading."
Upstream co-founder Mark Elenowitz said they are pleased to add Hanks to their team.
"Sara is a pioneer and leader in the crowdfunding space. Her 30-plus years' experience working directly with issuers on online capital formation will be invaluable in our efforts to make Upstream the select secondary market for crowdfunded securities."
Sponsored