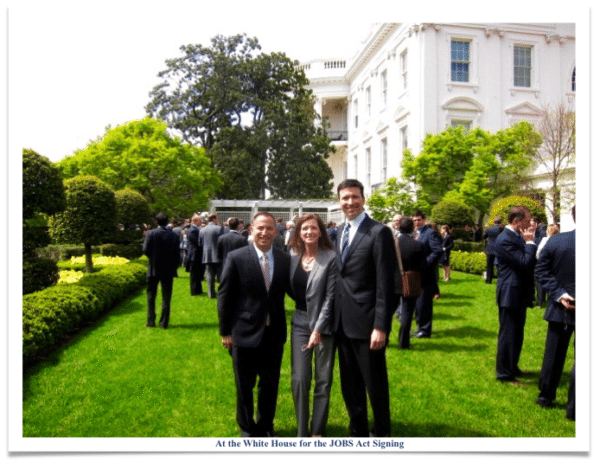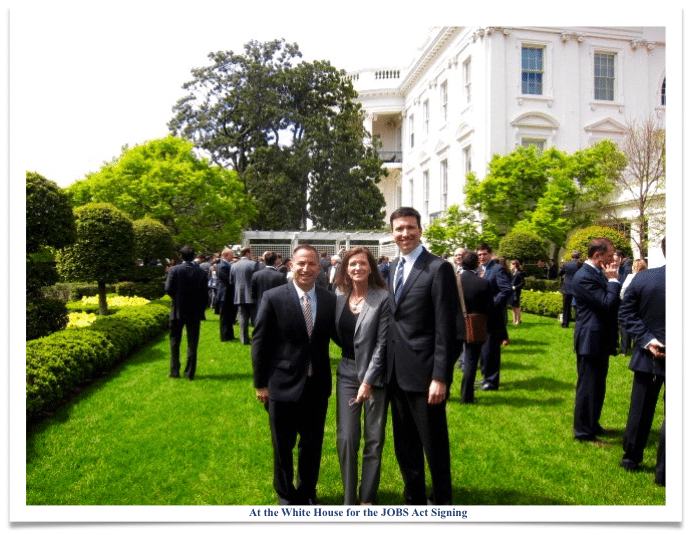 While the Jobs Act of 2012 was signed into law that year, towards the end of the Obama Administration, it took a few more years to complete the rules. The Securities and Exchange Commission eventually completed "Title III" of the JOBS Act, and Reg CF became an option for firms to raise money online in a securities offering available to both accredited and non-accredited investors.
Once the rules became actionable, Funding Portals quickly listed securities offerings for firms that were able to raise up to $1.07 million. In 2021, the funding cap was raised to $5 million, making the exemption more tenable (for both issuers and platforms).
Crowdfund Capital Advisors (CCA) has distributed an email in recognition of Reg CF helping smaller firms raise money from the masses. The principles of CCA are securities crowdfunding OGs who were there at the White House when President Obama signed the bill into law in an extraordinary act of bipartisan leadership – something few people can fathom today.
CCA reports that since May 2016, $1.8 billion has been raised  supporting more than 4100 companies backed by a whopping 1.7+ million investors.
CCA adds that up to 50% of funded companies have been firms that represented underserved communities such as female founders or minorities.
The company states that more than 380,000 jobs have been created by the exemption – thus boosting economic growth. The multiplayer effect is estimated at $4.7 billion.
Sherwood Neiss of CCA says Reg CF has unlocked unprecedented opportunity for everyday Americans, leveling the playing field in private markets.
CCA's other Principal, Jason Best, adds,
"Regulation Crowdfunding has unleashed the entrepreneurial spirit of America, generating jobs and fostering economic growth. It has become a powerful force in supporting local businesses and driving economic prosperity."
While there have been many critics from the punditry and policymakers, it is hard to argue that Reg CF has not been beneficial to the economy. While many startups will eventually fail, funds are pumped into the economy, people are hired, and equipment is purchased – and if an early-stage firm fails, founders frequently try again, driving innovation and wealth creation – something much of the world envies.

Sponsored