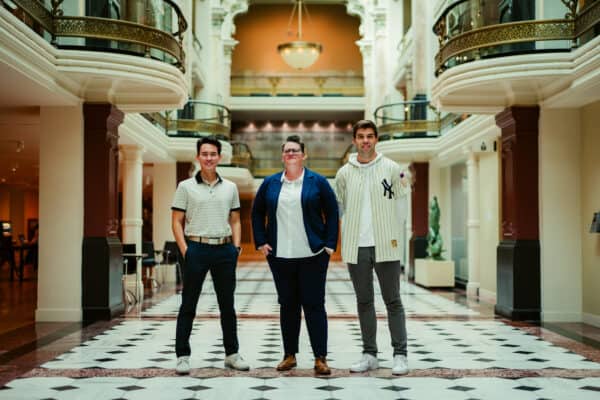 Mogul, a new real estate investment platform, has raised $3.6 million in seed funding, according to a company statement. The company said the round was over-subscribed and led by Anitha Vadavatha (AY Ventures), with participation from Tim Draper & Associates, Draper B1, InterVest, Draper Dragon, and Blizzard Fund. Several angels participated in the round, including Rosie Rios, the 43rd Treasurer of the United States, and executives from Goldman Sachs, JP Morgan, and Carlyle. In total, Mogul reports having raised $4.2  million to date.
mogul states that it intends to use the money to develop new platform features while providing over $10 million of value in single-family rental investment (SFR) properties by the end of 2023.
mogul is targeting the rental market, which is pretty robust right now. The platform indicates that anyone over the age of 18 may participate in the offerings for as little as $100.
Since mogul's beta launch in April of 2023, the company reports a 20-26% projected Internal Rate of Return (IRR or Annualized Return) across real-estate properties offered on the marketplace. mogul describes its marketplace as taking a "unique investment club structure."
mogul leverages Avalanche blockchain technology to help streamline the asset management process. mogul states that it can "deliver efficiencies and long-term benefits to its users without the need for them to have any blockchain knowledge or experience. "
In a recent blog post, mogul explained the benefits of Smart Contracts:
"Smart contracts are exactly as they sound, smart. In transactions where you have wondered, "why is so and so here?" Or, "why do they collect a fee for pushing paperwork?" Smart contracts can mitigate against the fees that arise from the unnecessary third parties. We at mogul see a world in which smart contracts become commonplace. While you don't need to know how to program them, knowledge of smart contracts helps you understand blockchain and why people call it a "revolutionary" technology."
The platform compares its offering to REITs that can provide pre-tax income. On mogul, each investment is part of an LLC that can benefit from depreciation. mogul generates its inceom by taking a 2.5% rental income fee.
mogul was founded in 2022 by former Goldman Sachs Real Estate Investment Group members CEO Alex Blackwood and COO Joey Gumataotao. Head of Engineering Tammy Perrin is a former Googler who also worked at Capital One.
Well-known VC Tim Draper, founder and Managing Partner of Draper Associates, commented on his backing of the real estate investment platform. Draper said they extended their initial pre-seed investment because they fully believe in how mogul's team is "reshaping" the real estate investment market by providing long-term wealth generation for its users.
"Creating stronger, more efficient investment opportunities through thoughtful technological solutions that address common investor pain points, mogul is setting a new standard for the industry."
The platform is set up to allow users to participate alongside fellow investment club members to determine key decisions for the properties they've invested in. All members receive the same pro rata benefits of property ownership, such as appreciation, cash flow, and tax allowances. The platform is said to be designed to "eliminate unnecessary complexities and fees for its users."
Blackwood pointed to their ability to close a 4x oversubscribed round during one of the most difficult funding environments in recent history.
"We plan to use this funding to help fuel our growth and add more properties to the platform – all of which undergo a rigorous vetting process thanks to the relentless spirit instilled in our leadership team from previous institutional experiences."
While commercial real estate markets have been pretty choppy, demand for housing and rentals continues to be pretty robust. It will be interesting to see how mogul's performance continues in the coming months, as high interest rates will certainly slow the sales market.