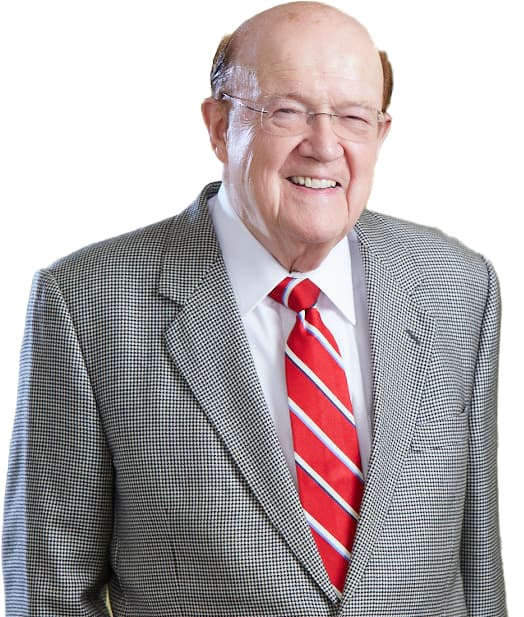 Pioneering Heart Bypass company Medical 21 is on the way to raising $40 million via its Regulation A+ (Reg A+) investment offering.
Founder and CEO Manny Villafaña's heart bypass innovations have positively impacted the lives of 5 million people with heart disease and delivered three exits totaling $57.4 billion in shareholder value.

 
Background and Key Reasons to Invest
Heart disease is the world's biggest killer with 17 million people dying each year. Nearly 1 million people undergo a heart bypass procedure annually and the surgery is painful, and invasive, and recovery times are drawn out.
Medical 21 aims to replace this painful procedure with its transformative artificial biocompatible artery technology. Simply put, Medical 21 develops artificial arteries for use in heart bypass surgeries. Currently, doctors extract a vessel from the leg or arm and use it for the heart through a painful (grafting) procedure where there are complications that can be fatal or create an even more challenging situation for the patient. Medical 21's new technology aims to eliminate this procedure with its transformative artificial biocompatible artery technology.
Pioneers of Heart Technology
Manny and his team have already demonstrated through their track record that they can save millions of lives through heart technology. Yet again, they aim to transform the lives of millions more with their latest innovations at Medical 21.

 
Over several decades Manny has been described as a "living legend of medicine". His contributions to the world of medical device technology include some of the world's most successful heart bypass solutions that were acquired by the likes of Abbott, Boston Scientific, and Medtronic for $57.4 billion.

 
Since 2016, Medical 21 has been developing its artificial artery to transform how bypass patients are treated by combining breakthroughs in tissue engineering, materials science, and other disciplines.

 
Medical 21's new graft system aims to eradicate pain, infection, suffering, and scarring for patients. It has the potential to help patients with diabetes, varicose veins, or amputated limbs who are often unable to have a bypass using the current methods.
Coronary artery bypass is a surgical procedure that restores blood flow in failing hearts. The procedure comes with many complications and has not been advanced in the last 30 years.

 
Medical 21's new bypass graft aims to reshape the future of cardiac bypass surgery (CABG) by eliminating the need for inefficient blood vessel harvesting. This is a significant advancement to help reduce systemic challenges that the existing surgery presents.

 
Medical 21's technology is called the MAVERICS graft system. This artificial, biocompatible artery is thin, flexible, and resilient enough to withstand the intense and very specific conditions the cardiovascular system requires.

 
Other benefits include no intrusion cuts or removal of veins from legs, arms, or breasts;

 

reduction of the 20-30% failure rate during the first year and 50% after five years; shortened waiting times and reduced cost of surgery and impact on hospital resources; while recovery times should be drastically reduced both in and out of the hospital.
The Investment Opportunity
Medical 21's market size is an estimated $8 to 10 billion segment of the treatment of cardiovascular patients. This represents two to three million grafts per year worldwide for nearly one million patients.

 
The graft can also be used in other procedures that impact veins such as rhino, pulmonary and urinary surgeries, dialysis, or peripheral surgeries on the legs. This greatly increases the potential market size for Medical 21's innovation.

 
Due to Manny's reputation within this field, he has built an enviable and world-class team both on the research and clinical side of this technology along with surgeons, life science partners, cardiac transplantation experts, cardiologists, and biomedical engineers.
Medical 21 is raising $40 million through equity crowdfunding which makes this open to retail, accredited, and institutional investors wishing to have a stake in the company.

 
This investment will be used to complete clinical studies/human trials for regulatory approval, scale, manufacturing capacity, sales and marketing, and operations in readiness for delivering this globally to patients.
 You can start your investment today by visiting Medical21.com/invest. 
If you have questions, please contact our investor relations team at [email protected] and a representative will respond to you as soon as possible.
---
An Offering Statement regarding this Offering has been filed with the SEC. The SEC has qualified that Offering Statement, which only means that the Company may make sales of securities described by the Offering Statement. It does not mean that the SEC has approved, passed upon merits or passed upon the accuracy of completeness of the information in the Offering Statement. The Offering Circular that is part of that Offering Statement can be found at: https://www.Medical21.com/invest. You should read the Offering Circular before making any investment.
This presentation may contain forward-looking statements and information relating to, among other things, the company, its business plan and strategy, and its industry. These statements reflect management's current views with respect to future events-based information currently available and are subject to risks and uncertainties that could cause the company's actual results to differ materially. Investors are cautioned not to place undue reliance on these forward-looking statements as they contain hypothetical illustrations of mathematical principles, are meant for illustrative purposes, and they do not represent guarantees of future results, levels of activity, performance, or achievements, all of which cannot be made. Moreover, no person nor any other person or entity assumes responsibility for the accuracy and completeness of forward-looking statements and is under no duty to update any such statements to conform them to actual results.
Sponsored Links by DQ Promote