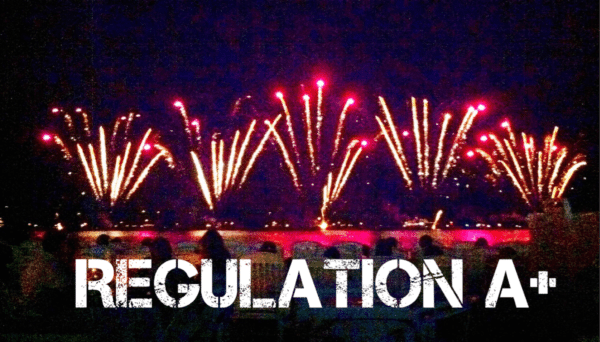 Regulation A has been around for many years, but before the JOBS Act of 2012, few firms ever utilized the securities exemption until the JOBS Act of 2012. Once the bill was signed into law, crowdfunding became legal, including under the new and improved Regulation A, frequently called Reg A+.
Reg A+ is one of three exemptions that legalized online capital formation, or investment crowdfunding, has been described as a mini-IPO type offering due to its similarity to a traditional IPO.
In 2021, the Securities and Exchange Commission improved the exemption, including increasing the funding cap from $50 million to $75 million. This has helped to boost the popularity of Reg A+ as a growing number of early-stage private firms, real estate investments, and novel offerings like collectibles like art, have taken advantage of the updated regulation.
This coming Wednesday, October 26, 2022, at 1 PM ET, Crowdfund Insider will host a webinar with three Reg A+ experts, including:
Doug Ellenoff – one of the fathers of the JOBS Act and managing partner of the law firm of Ellenoff, Grossman & Schole.
Rebecca Kacaba – CEO of DealMaker, one of the fastest-growing private firms in Canada. DealMaker is a tech platform that specializes in raising capital online.
Etan Butler – Chairman of the Dalmore Group. A broker-dealer that has participated in some of the biggest securities crowdfunding rounds.
Learn about what you need to do to pursue a Reg A+ funding round. How you can receive investments from both accredited and non-accredited investors. Hear how issuers have the option to trade securities immediately after completing a Reg A+ funding round.

The webinar is free to attend. You may register here.

Sponsored