We are excited to announce that Supporteo is now available for crowdfunding investments on StartEngine. We are coming in with a suite of three AR-enabled products designed to take enterprise communication to the next level.
Augmented reality is one of the most advanced technologies on the software market which finds multiple real-life applications. It gives us the ability to enhance the world we see around us with rich graphics content creating great user experiences.
In developing the Supporteo products, our team was focused on using the power of augmented reality to the max. We joined it with low-bandwidth communication to enable distributed teams to connect over great distances and share graphically augmented content. As a result, we present three products that can integrate seamlessly into a complete enterprise solution.
Supporteo AR Assist
We designed Supporteo AR Assist to enable high-performance visual communication over great distances. Our product is a great solution for any geographically distributed enterprise with remote personnel – oil and gas, delivery and logistics, repair services, field services, and many others.
Supporteo AR Assist is aimed at solving one of the major problems of businesses with remote workforce – expert consulting and assistance.
How is this problem resolved the old way? If the technician runs into an issue they cannot solve on their own, they need to consult an expert, either over the phone or in person. Over-the-phone consultations are not always effective, as the expert does not see what the technician sees. Consultations in person are very time- and resource-consuming.
How is this problem resolved the Supporteo way? Expert consultations are provided immediately and effectively via the software combining high-speed video communication and augmented reality. The expert sees what the technician is looking at and can guide them in real-time adding graphical notes and other supplementary information in AR. No physical travel is required, thus saving time and costs.
Supporteo AR Assist can run on desktops, mobile devices, and smart wearables. The basic version requires an ordinary smartphone with a camera that can stream the view to a remote desktop. If, however, you need a hands-free option, you can include smart glasses, which can be rented from us.
Supporteo AR Picking
The second product with which we go to the market is designed specifically for the warehousing industry. Supporteo AR Picking brings the entire inventory into your smart glasses showing exactly where the required item is and providing all the related information.
With our picking solution, warehouse personnel can be much more efficient in completing orders. All the details needed to locate and load the item – inventory number, quantity, size, and even photo – are delivered directly into their smart glasses leaving their hands free to operate the warehousing equipment.
Supporteo AR Picking includes voice operation as well as connection to the central office, should additional information be needed.
Supporteo Meeting
The third product in the suite, which is currently still at the development stage, is Supporteo Meeting. It is a full-featured enterprise calling and conferencing solution specially designed for remote and distributed teams.
Supporteo Meeting can effectively replace in-person meetings by providing high-quality video communication, screen sharing, instant messaging, and file exchange. By scheduling and conducting meetings through Supporteo, businesses can connect team members at any time, wherever they are in the world.
The values Supporteo brings to businesses
We designed the Supporteo products with a whole range of values in mind:
Operational safety. Supporteo is created to allow focused, hands-free operation, which increases the safety of the personnel.
Higher quality. With work performed under professional guidance, its quality is improved.
Cost savings. With travel replaced with Supporteo AR Assist and Supporteo Meeting, the enterprise costs are much lower.
Lower carbon emissions. Reduced travel directly leads to reduced carbon emissions, the majority of which are produced by aircraft and automobiles.
Higher customer satisfaction. With Supporteo AR Assist, many service requests can be completed already on the first visit.
Higher employee loyalty. Work safety increased by Supporteo AR Assist and flexibility enabled by Supporteo Meeting inspire loyalty in employees.
Regulatory compliance. When government regulations require reduced social contacts, distancing, and remote work, Supporteo Meeting can help to ensure compliance.
Seamless onboarding. With three products developed under one umbrella, the control and experience are similar, which makes the learning curve smoother.
Why backing Supporteo?
The Supporteo products are a result of almost two years of work of a dedicated team with a passion for augmented reality and the opportunities it opens. We see AR as much more than games and entertainment. On the contrary, the power of augmented reality can be made to serve businesses in many industries bringing them higher performance, work safety, and resource efficiency.
Today, the benefits of AR are being recognized by various industries, and we are proud to be among the pioneers of its implementation. The market is growing, and Supporteo is going to claim its place in it.
We call for your support of our one-of-a-kind project. Check out Supporteo's offering on StartEngine and see its benefits for businesses in various industries. If you have any questions or comments, please use the comment form, and we will get back to you soon!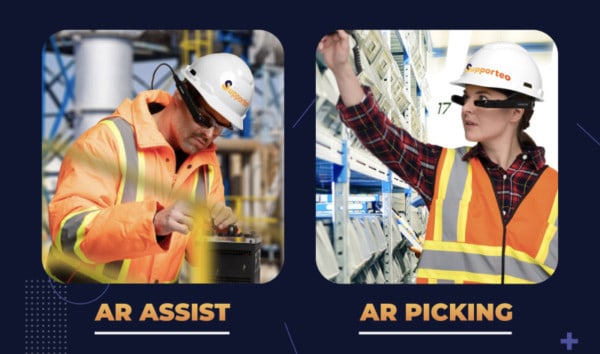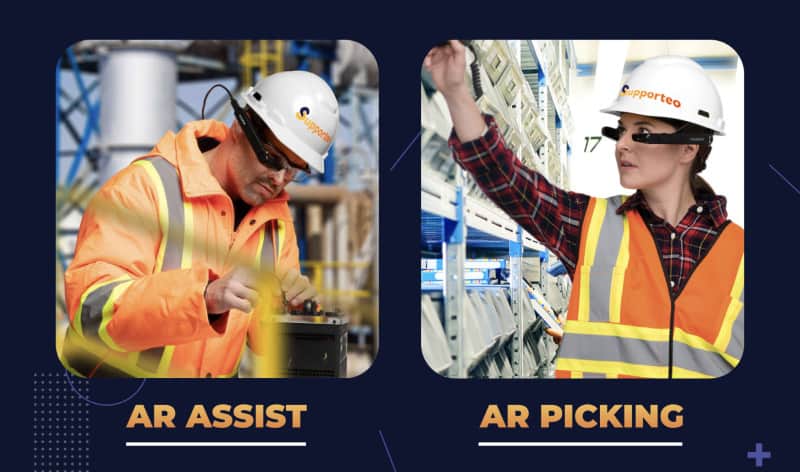 Sponsored