As confidence in banks and the economy by Spanish residents continues to plummet industries within the creative space are turning to crowdfunding as an alternative to traditional financing to provide much needed investment in projects.  Small businesses have woken up to the bleak reality in which they can no longer rely on the financial instruments offered by the state to fund new projects.  The creative industry, one of many that is suffering from devastating blows, is turning to alternative funding sources as a means to attempt to survive the economic crisis.
Take Spanish fashion design site Fanstylers, for example, which invites potential investors to discover new fashion designers and take part in the creative and trendsetting process. A "fanstyler" will collaborate with the designers by voting on their drafts and submitting suggestions on the designs directly to the creators.
A commitment to purchase before production has even begun helps fund the creative process and contributes to the successful launch of the designs that have inextricably been shaped through the input of those vested in the process and end product.  The rewards extend beyond the satisfaction of helping to shape cutting-edge fashion to deep discounts and limited edition and exclusive apparel with the ultimate goal being to fund a large run production through the initial investment phase by these visionary fanstylers.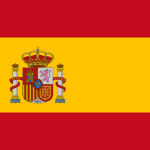 While crowdfunding is likely to evolve as an alternative source of funding particularly for projects that are community-based as opposed to those focused on the individual, crowdfunding sites in Spain, such as Goteo, are cautiously warning against a shift in reliance on microfinance as the sole source of investment.   Microfinance and community-driven funding is viewed as being most effective when presented as a supplement to capital from public and private institutions particularly in the creative space that is losing so much of this traditional investment source.
What sets crowdfunding apart in Spain, is that it has quickly aligned with projects and industries that are advancing and enriching communities through creative, social, cultural, educational and technological innovations.  In economic times like this Crowdfunding is a beacon of hope in a very challenging environment.

Sponsored Links by DQ Promote