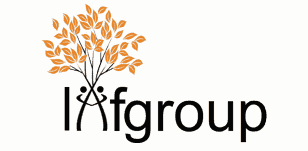 LiifGroup, LLCis the first crowdfunding platform created in Minnesota. LiifGroup believes crowdfunding is best done when it matches innovative projects tailored toward diverse marketplaces.
Liifmed is an innovative crowdfunding platform geared to bring healthcare solutions to the marketplace. Liifsport is the world's first and only crowdfunding platform centered on sports innovation and ideas to help revolutionize the sports and recreation industry. This is accomplished by brokering a relationship between innovators, entrepreneurs and like-minded investors for the advancement of patient care and sports around the world.
Liifmed focuses on projects that will connect the world's healthcare community.
"Crowdfunding offers an excellent option to conventional financing," says Dr. Mark Connelly , Co-Founder. Liifmed offers a unique opportunity to launch a service in a highly concentrated medical and healthcare marketplace. Minnesota is home to over 680 medical trade organizations and businesses. "Being in the heart of the medical device and healthcare center of Minnesota will allow us to provide options for upstart medical technologies that previously struggled to attract investment dollars," added Connelly.
Liifsport focuses on projects that will connect the world's sporting community. Liifsport offers a unique opportunity to launch a product or service in all areas of the sports marketplace. Minnesota is a melting pot for sports organizations and businesses.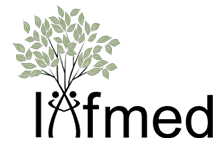 "Everyone is affected directly or indirectly by sports, whether it's your kids, your business, your community, or maybe you're just a sports enthusiast. Being in the center of Minnesota will allow us to provide options for new sports technologies and products to find sufficient funding," said Erik Westrum , Co-Founder and professional hockey player.

LiifGroup, LLC is nearing completion on additional sites geared to startup businesses and charities. LiifGroup's goal is to spur innovation for small companies maximizing the power of the crowd utilizing our "Liifcycle" concept of idea + innovation + investing = results. LiifGroup's objective is to bring a simple idea to a successful reality through each of its niche market segments.

Unlike crowdfunding predecessor Kickstarter, LiifGroup's philosophy offers innovators the option to capture any funding reached during their project. Many crowdfunding sites offer an all-or-none format. LiifGroup is unique in allowing innovators the option to utilize rewards and equity as part of their funding campaign.

According to Forbes, the crowdfunding industry will grow from $1.5 billion in 2011 to $2.8 billion in 2012. LiifGroup management anticipates continued growth in the area of crowdfunding and crowdsourcing as the new regulations pertaining to the JOBS Act are released later in 2013.

Sponsored Links by DQ Promote