On the 24th of December, Solar S3C finished their equity-based crowdfunding campaign on Symbid. With a goal capital of €50.000 gathered by 90 investors, the average investment of €550 was over twice as high as normally the case is. This is exceptional since equity-crowdfunders focus on commercially interesting propositions in most cases, creating a pool of investors who expect a certain ROI: not something most charity-like propositions can provide in.
SolarS3C calls it "social entrepreneurship"; a combination between entrepreneurship and changing the world for the better. According to S3C, solar energy doesn't only provide electricity; it provides better schooling, safer hospitals, power for TV and computers and the possibility for African communities and families to become self-sustaining via the education of technicians and resellers. In order to create a community that helps gather the money and support for this project, S3C decided to turn to crowdfunding via Symbid.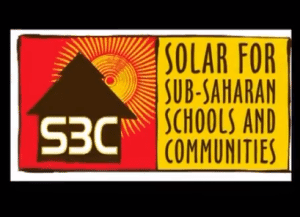 Jeroen Pool is enthusiastic about S3C's recent success: "It's great to see that both the community and entrepreneurial spirit are present in the people of Africa as well as in the investors who've helped us reach our goal capital. This has been an exciting holiday season and we plan to continue on this path in 2013 and onwards!".
Korstiaan Zandvliet, CEO and co-founder of Symbid, is excited about SolarS3C's successful campaign: "SolarS3C's mission to bring electricity to Africa is a great one and one which we have supported with great pleasure. We are exhilarated with the outstanding results and have no doubt that SolarS3C will succeed in her mission."
Have a crowdfunding offering you'd like to share? Submit an offering for consideration using our Submit a Tip form and we may share it on our site!