Singapore's first professionally run reward-based crowdfunding platform launches, Crowdonomic, launches to the public on 23 January with 6 crowdfunding campaigns by home-grown start-ups, each targeting to raise up to S$ 30,000 from their supporters.
Crowdonomic is unique because it is Asia's first crowdfunding platform for start-up businesses, and not individual amateur projects.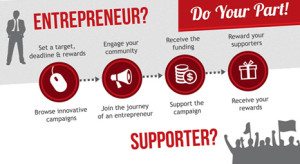 Crowdonomic is a reward-based crowdfunding platform. Start-ups raise funds from the public and reward their supporters in various ways, for example by granting early access to the next release of a popular game or a revolutionary product. This way, the start-up's community and customers are empowered to fund the businesses they like and then have vested interest for them to succeed.
The platform's launch is timely because Crowdonomic helps fill a void in the fundraising scene for start-ups in Singapore and across Asia. Start-ups in Singapore enjoy government support and a growing ecosystem to help build their businesses. However, access to private funds and capital allocation remains relatively opaque and inefficient.
Crowdfunding started as a way for artists and musicians to raise money from their fans. The Crowdonomic platform takes this early concept to the next level, adapting it to work for start-ups from a diverse set of industries that are more representative of the Asian entrepreneurship scene.
Backed by a mix of angel investors and venture capital from across Asia and the US, the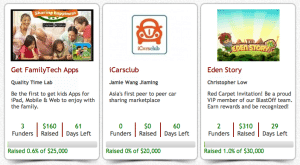 prototype of the Crowdonomic site was developed in late 2012 with a handful of key team members in the span of 2 months. The private beta version was launched in November 2012, followed by the current public launch.

Said Crowdonomic's founder, Leo Shimada: "Our ultimate goal is to help entrepreneurs by addressing a key pain point – the funding gap. Since the market, or "crowd", decides who to fund, it offers a more democratic alternative to how capital is allocated. We aim to have a higher standard of service delivery based on our deeper understanding of client start-up needs."

The team behind Crowdonomic includes people with diverse technical, investor and entrepreneurial backgrounds. The core team's credentials include world-class institutions such as McKinsey & Company and Accenture and MBAs from INSEAD.

Said Chris Low, creator of Eden Story, one of the inaugural campaigns featured on Crowdonomic: "Crowdfunding offers aspiring entrepreneurs great benefits such as fast access to funds and allows supporters to actively participate in their favorite projects."

Amongst the other campaigns featured are FlagaHero and Video Guide Singapore.

Empowered by social media, crowdfunding is fast becoming a global phenomenon. It is already a multibillion dollar global industry and is forecast to grow at double digits. Crowdonomic is set to ride on this trend and its founders have big ambitions. They have strong interest to develop similar platforms for other Asian markets and are testing other crowdfunding service lines to offer to clients.

Sponsored Links by DQ Promote