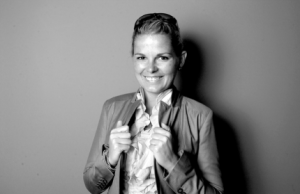 CODY — According to the Federal Reserve, there are 27 million businesses that need capital in some form, but 23 percent of those businesses never even apply for funding because of "fear of rejection."
The fears are justified in today's structure. About half of all businesses that do apply for funding get shot down. In fact, during the GRO-Biz Conference & Idea Expo in Cody, one presenter asked all small-business owners who had been refused funding to identify themselves anonymously. The presenter said about 25 people in the room responded they couldn't get a bank loan.
The presenter, Candace Klein, is the CEO of SoMoLend, an online crowdfunding platform. She said crowdfunding — a relatively new funding platform driven by online pitches — will be a $300 billion market by 2015. But anyone interested in leveraging it needs to be willing to do their homework.