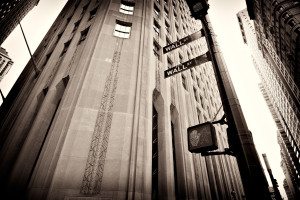 One of the interesting points that emerged from last week's Sunshine Act meeting of the SEC Advisory Committee on Small and Emerging Companies was the following recommendation:
The U.S. Securities and Exchange Commission should facilitate and encourage the creation of a separate U.S. equity market or markets for small and emerging companies, in which investor participation would be limited to sophisticated investors, and small and emerging companies would be subject to a regulatory regime strict enough to protect such investors but flexible enough to accommodate innovation and growth by such companies.
In referencing "sophisticated investors," the SEC is specifically referencing accredited investors. The SEC cannot make an exchange, but this recommendation suggests a willingness to help solve a big problem for small business. Small business equity is illiquid, and this fact hinders economic growth.
One of the largest risks to investing in startups and small businesses is the inherent lack of liquidity.  Although we advocate for an exchange which is open to everyone, any new secondary market which provides an additional avenue for investor liquidity is a significant net positive.  More liquidity means more capital for private companies which means more job producing startups and small businesses.

Ryan Feit, CEO – SeedInvest
During the meeting, the possibility of unlimited participation in an exchange such as this was discussed. Whether or not a new exchange for small companies is created and no matter who is allowed to participate, a vision for what happens to investment crowdfunding shares after the initial offering is becoming more clear.
There are now three paths the secondary market can take:
Investment crowdfunding portals list their own shares
This is the approach Symbid is taking, where investors that purchase shares of companies listed on the Symbid platform can also sell those shares on the same platform. Crowdfunding portals would then act as primary and secondary markets.
Shares are listed on a private securities marketplace
Think SecondMarket, who recently announced a partnership with CircleUp. The crowdfunding portal is the primary market and a private marketplace acts as a secondary market in a strategic partnership.
Shares are listed on a stock exchange
Small businesses would list their shares on an exchange with less regulatory overhead (and less cost) as compared to a NYSE or NASDAQ.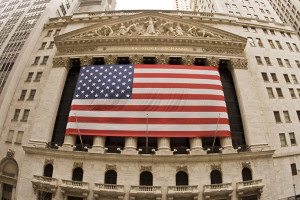 Reaction to the recommendation has been pointed, with many criticizing the accredited limitation as just one more way the cards are set to be stacked against our proverbial Main Street investors. Daryl H. Bryant, CEO of equity crowdfunding platform StartupValley, thinks this type of exchange has a limited upside. "Implementing an exclusive exchange like this will not foster entrepreneurship or job growth in this country and will just continue to increase the number of investment opportunities for accredited investors," he said.

Vincent Molinari, CEO of GATE Technologies, thinks the recommendation may just be the first step in a larger process. "What I think they're messaging here is we have to get this right and we're not so sure how to do that, so let's start with a level of investors who… preconceived, right or wrong… may be able to take more risk given their net worth profile."

"Start there, let it iterate, get it right, and then perhaps open it to the individual investor which effectively really gets to the point of democratization of capital formation," he said.

On thing seems certain: the SEC is taking the first steps toward facilitating and encouraging a new stock exchange for small business. If created, it could help alleviate the liquidity problems facing small companies in the United States today. Partnered with crowdfunding, this could transform how entrepreneurs raise capital and how investors participate in their journey.

Featured image courtesy Manu_H on Flickr | NYSE Image courtesy digitizedchaos on Flickr

Sponsored Links by DQ Promote