The crowdfunding industry's first national study on likely US equity crowdfunding investors, CrowdfundIQ Benchmark Study, was released today.  Sponsored by the Crowdfunding Professional Association (CfPA), Crowdfund Capital Advisors (CCA) and EarlyIQ, the research displays unique and quantifiable information into the demographics and investment intent of likely equity crowdfund investors in the United States.
Some of the Highlights from the document include (The entire study is embedded below):
58% of all respondents indicate high interest in early stage equity investment.
Annual market size estimate at maturity likely reaches $20B-40B – similar to angel and venture capital markets.
#1 demand by likely investors is transparency by the management team.
Government review of issuing companies is not a requirement of likely investors with only 5% requiring.
Investment intent rises 4-times when a neutral 3rd party provides review of the management team.
The likely investor profile is middle aged, upper middle income, urban/suburban dwelling and college educated, with almost 70% indicating a high likelihood to invest.
Anticipated investment frequency is 2-3 investments annually, averaging just under $2,000 per investment, for investors with annual household income $75K+.
"The most intriguing aspect of the study is the strong appetite for investment and the demand for transparency in the market," noted Steve Yin, co-founder and CEO of EarlyIQ. "We're also encouraged by the uniformity of interest across demographics. We believe it speaks to an American desire to support entrepreneurship," Yin added.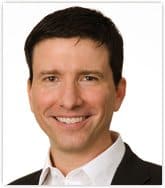 Jason Best, co-founder of CCA and an advocate of the creation and passage of the JOBS Act commented that "the passage of the JOBS Act was a key milestone for democratizing capital in the US. This research demonstrates the broad appeal in middle America and we believe demonstrates a mandate rollout of equity crowdfunding in the US."

Equity based crowdfunding is a nascent market in the US, created with passage of the JOBS Act in April 2012 and awaits final rules from the SEC. "As shepherds of this new equity crowdfunding industry, we're excited to support the market by producing this and future studies that provide hard data and insight into the market," said Luan Cox, Board Member of the CfPA. "We are working hard to ensure that accurate and timely information is shared so that informed decisions can be made," she added.

[slideshare id=17171170&doc=cfiqbenchmarkstudyfinal-130313122924-phpapp01]

Sponsored Links by DQ Promote