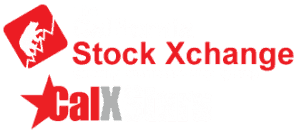 Startup California, a Startup America Partnership region, and Cal-X, The California Stock Xchange, the new conscious capitalism stock exchange in early registration process, are organizing a number of exciting events for startup businesses. The activities will also be supported by Cal-X Stars and Cal-Xelerator business accelerators with Cal-X Crowdfund Connect  and numerous partners.
March 24th – Sunday – ROCK LA Startups Concert featuring Ana Free , Crowdfunding Seminar and Fund Raiser @ The Charleston Santa Monica, 6pm to 10pm – http://koffeehouse.com/show.cfm?id=95704
March 25th -29th  –  2013 B Corporation Accelerator @ Cross Campus, Santa Monica, CA – http://brevolutioncapital.com/b-corporation-accelerator/
April 2nd – Tuesday – Co-Founders Wanted of Santa Monica @ Cross Campus 6:30pm – http://www.cofounderslab.com/entrepreneurs-meetup-networking/santa-monica-ca
April 4th & 5th – Thursday and Friday – Silicon Valley Crowdfund Startups & Silicon Valley Meets Crowdfunders – Keynote Speaker Howard Leonhardt on behalf of Startup California @ Sheraton Hotel, Palo Alto, CA – http://svcrowdfund.eventbrite.com/#
April 6th – Saturday – Introduction to SoCal's Heart Disease Fighting Startups @ Heart Failure 2013 Annual Meeting @ Millennium Biltmore Hotel, Downtown Los Angeles, 5:30pm – http://www.laheartfailure.com
April 13th and 14th – Techspeak for Entrepreneurs @ Silicon Valley – www.techspeakforentrepreneurs.com/workshops/city/us-siliconvalley
April 23rd – Tuesday – CrowdImpact Social Enterprise Pitch Contest with $20,000 Grand Prize @ ROC Santa Monica – Cal-X Crowdfund Connect in title partnership with http://www.crowdfunder.com/o/crowdimpact-la
May 15th – Wednesday – California Equity Crowdfunding Today seminar – Information on California Qualification by Permit Intrastate Offerings process – @ ROC Santa Monica, 5pm to 10pm http://www.meetup.com/StartUpLA/events/107452732/
May 16th – Thursday – B Revolution Capital Investor Dinner – TBD Santa Monica – http://brevolutioncapital.com/b-corporation-accelerator/
May 30th – Thursday – Vator Splash LA Pitch Contest – Hollywood  – http://vator.tv/events/splash-la-may-2013
June 7th – Friday – Unveiling of Santa Monica Life Science Incubator plans @ Santa Monica, location TBD.
Oct. 4th & 5th – Friday and Saturday – California Crowdfunding Panel @ The California Women's Conference @ TBD – www.californiawomensconference.com
Startup California and Cal-X will also continue to sponsor this summer, as they did last, Startup Sessions @ Google Ventures Startup Labs with Vator.tv, Startup Weekend events statewide, Startup Circle San Diego, TCVN, LAVA, Tech Coast Angels, DEMO Pitch, AmazonWeb $200,000 Challenge, Keiretsu Forums, events held by Cross Campus Santa Monica, ROC Santa Monica, io/LA, KIVA, WhenYouWish, Crowdfunder e, General Assembly, Women 2.0 Founder Friday, Free Lunch Friday, Chic CEO, BRevolution, VatorSplash Pitch Contests, Tech.co Seminars and Tech Cocktails, Caypen and numerous crowdfunding information seminars (33 in past year).