Partnership Brings Membership Rewards Program Building on New Ecosystem for the Independent Film Community
Seed&Spark, a New York based crowdfunding and digital distribution platform for independent film, has announced a partnership with Film Independent, the nonprofit arts organization that produces the Film Independent Spirit Awards, Film Independent at LACMA film series and the Los Angeles Film Festival, and Big Vision Empty Wallet (BVEW), a curated membership community of artists and innovators.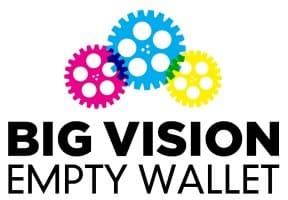 As part of the partnership, Seed&Spark will offer discounts on crowd-funding campaigns and streaming distribution on the Seed&Spark site to Film Independent and BVEW members. In addition, the Seed&Spark team will provide individual consultations on how to develop audience-building campaigns to their community members. In return, Film Independent and BVEW will allow Seed&Spark users to redeem their Sparks for membership discounts. Sparks are rewards points that Seed&Spark users can obtain for following, supporting and sharing Seed&Spark Studio crowd-funding campaigns and Seed&Spark Cinema movies.
Josh Welsh, Co-President at Film Independent, commented on the collaboration: "We're thrilled to be partnering with the folks at Seed&Spark. It's not just a crowdfunding platform – it's a very creative, smart set of tools for indie filmmakers to get their films

made and get their films seen, and the focus is on building community rather than just raising cash. It's very much in line with our mission and approach at Film Independent. Also, we're excited to spread the word about our Filmmaker Pro membership to everyone on Seed&Spark. Whether you're setting out to make your film or about to share it with the world, this is another tool you'll want to use."

BVEW'S Co-Founder & CEO Dani Faith Leonard stated: "BVEW is about creating avenues for our members to spark collaborations and showcase their talents, so this partnership with Seed&Spark is very natural."

"I'm excited to partner with an innovative company like Seed&Spark. Big Vision Empty Wallet members are going to jump on the opportunity to crowdfund, build an audience, and monetize their projects all in one place," added Alex Cirillo, Co-Founder and Director of Development at BVEW.

The partnerships are part of Seed&Spark's plan to create and expand its new ecosystem for the independent film community.

"We're excited to offer Film Independent and Big Vision Empty Wallet members further support, and we are honored to offer Seed&Spark users access to these two visionary film membership organizations that represent the best of what indie film has to offer: community support for creative endeavors in film," praised Emily Best, Founder and CEO of Seed&Spark the new partnership.

Sponsored Links by DQ Promote