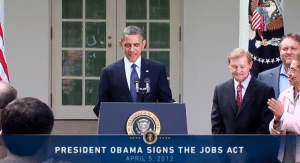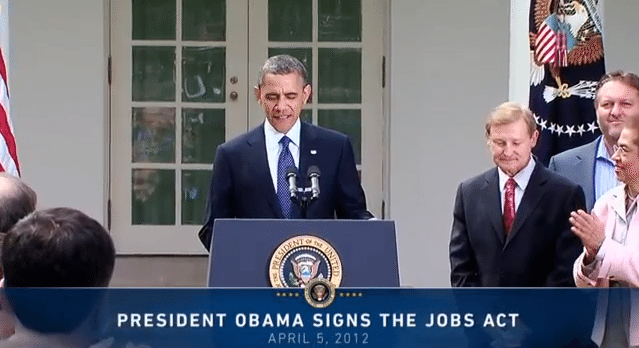 The crowdfunding industry is frustrated that the Securities and Exchange Commission has not yet finalized rules that will potentially turbocharge the industry. But it is also cautiously optimistic that there will be movement this year.
The SEC is expected to finalize and implement rules on the provision of the Jumpstart Our Business Startups Act, known as the JOBS Act, which removes the ban on publically seeking investors by the end of June, according to Chance Barnett, the co-founder of Crowdfunder, a Venice, Calif.-based crowdfunding platform. Rules for the third component of the JOBS Act, which would make it possible to raise money on an online portal from non-accredited investors, are not expected until the third or fourth quarter of this year, Barnett says at a panel discussion in New York City Thursday.
Crowdfunding industry leaders have fresh confidence that the Commission is committed to finalizing rules passed by the JOBS Act. The SEC released a "no-action letter" to the startup-fundraising platform AngelList at the end of March. It also sent a similar letter to the online venture capital platform FundersClub the same week. In both cases, the SEC was indicating that it would not take action against either of the fundraising platforms for not meeting all of current regulations.
Read More at Terra