Monday's conference on crowdfunding fraud and regulation in Washington, DC was an event I had been looking forward to for some time. It didn't disappoint.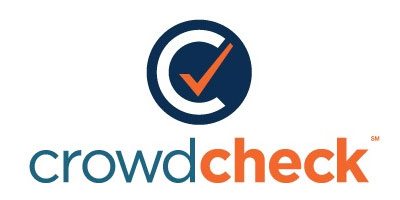 Organized by Virginia-based CrowdCheck, the speaking roster of this conference was distinctly and obviously set up to put all sides of the argument around crowdfund investing on stage together. What followed was a very honest conversation about where the industry stands, where it hopes to go and whether it is set up for success in the first place.
CrowdCheck is a crowdfunding due diligence service provider. Their goal is to partner with portals and protect investors by providing information about crowdfunding offerings and those who issue them. They are one of a handful of examples of private market solutions to the issue of crowdfunding fraud.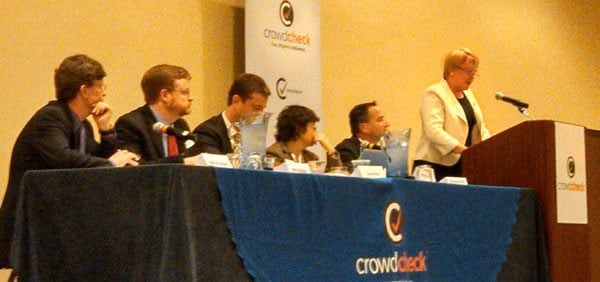 The panels were moderated by Sherwood Neiss of Crowdfund Capital Advisors and Vince Molinari of GATE Technologies. Senator Mark Warner (D – Virginia) keynoted the event. Senator Warner is a former entrepreneur and venture capitalist, so he is passionate about crowdfund investing as a means of opening access to capital.
Things You Need To Know
Professor Joan MacLeod Heminway of the University of Tennessee Law School referred to Rule 10b-5 of the 34 act when defining fraud.Cornell University provides a public web site that helps to make sense of this rule in easy-to-digest terms. In short, fraud was defined as when a manipulation or deception has occurred in the sale of purchase of a security. Risks cannot be hidden from the purchaser to entice investment. (see: caveat emptor)
Rick Fleming of NASAA described what fraud in investment crowdfunding may look like in the future. He alluded to a case of potential fraud by a company called "Profitable Sunrise," which he said was a typical case of affinity fraud. The company allegedly promised a 2% return on investment every day (hence the name) and is likened to crowdfunding because of a strong presence on Facebook.
Professor Mercer Bullard of the University of Mississipi Law School explained that the problem lies in the timing of surfacing and acting on fraud. He is concerned about fraud being detected after the fraudster has collected the money and taken off. (Bullard and Woodie Neiss sparred recently on the viability of crowdfund investing on Bloomberg TV, and some of the same dynamic found the stage in DC.)
Bullard also would later express some doubt about Rule 10b-5 being used to prosecute fraudsters in crowdfunding. He cited the difficulty of proving the intent to mislead and pointed to Rule 12a-2 of the 33 Act as a more likely means of action.
During the panel the audience was informed that Mary Jo White had just been confirmed as the new SEC chair. Prof. Heminway was quick to remind the audience that the SEC now had a former prosecutor at the helm.
As far as suggestions for what entrepreneurs need to know, the panel echoed what we covered in a recent piece. In Richard Fleming's words, "Don't oversell, don't overtell. It will come back and bite you." This was seconded by David Blass, Chief Counsel of the Division of Trading and Markets at the SEC. Blass sees the use of social media as a challenge for crowdfund investing's future.
Anthony Randazzo of the Reason Foundation pointed out that portals have significant reputational risk in regards to crowdfunding fraud. He expressed confidence that the crowdfunding industry has every reason to police itself, but the risk of fake intermediaries warrants the need for a third party regulator whether that is FINRA or another self-regulatory organization.
Daniel Gorfine of the Milken Institute speculated that although equity crowdfunding gets a lot of attention, debt may be a more viable and popular form of crowdfund investing going forward. He pointed to the fact that companies offering debt-based securities generally have a history to disclose and have known risk models. This was mentioned in contrast to equity, and particularly to equity in startups which have no history by definition and are generally extremely risky because of this.
BONUS: Paul Atkins, who is a former SEC Commissioner, gets the hundred-pound-gorilla award. He stated that you cannot design a system that is fraud proof.
Sponsored Links by DQ Promote