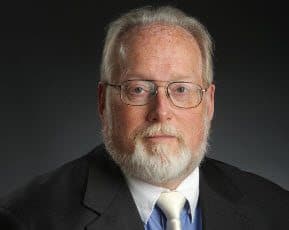 The SEC has files charges alleging that Daniel F. Peterson and his company USA Real Estate Fund 1 defrauded investors by referencing the JOBS Act and promising huge returns on investment. Click here to see the full legal filing.
From the release…
Peterson repeatedly told investors that the 2012 JOBS Act would enable him to raise billions of dollars by advertising the offering to the general public, and produce big profits for early investors. He preyed upon investors' sense of patriotism by promising to invest the proceeds of the offering in exclusively American businesses, and help assist in Washington State's economic recovery. The SEC alleges that Peterson used investors' money for personal expenses, and is continuing to solicit investors and may be preparing to tout the offering through investor seminars and public advertising.

According to the SEC's complaint filed in federal court in Spokane, Peterson sold common stock in USA Real Estate Fund from November 2010 to June 2012 to more than 20 investors in Washington and at least five other states. In e-mails and in periodic e-newsletters that he used to solicit USA Real Estate Fund investors, Peterson said that he was preparing to raise billions of dollars in a second offering of additional "preferred" securities, which he claimed would be "secured" and have 10-year returns of up to 1,300 percent. Peterson claimed that two prominent Wall Street financial firms had partnered with him to bring his offering to market, and that the firms had conducted due diligence on USA Real Estate Fund and were structuring sales agreements and pricing. Peterson promised the early investors they would profit massively once the purported future offering was underway.

Peterson's claims were false.
The SEC alleges that Peterson used the money for discretionary spending included but not limited to vacations, car rentals, luggage and clothing for friends. The case was investigated by David Berman and Tracy Davis of the SEC's San Francisco Regional Office.
Other things we think we have been able to deduce from information available online…
Mr. Peterson apparently submitted a letter to the SEC in August of 2012
The letter is below…
Mr. Peterson may have a "fractional ownership" club called XANADU in partnership with his wife, Debbie Peterson.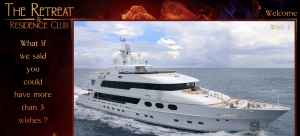 Xanadu is referenced on USA Real Estate Fund 1's web site. From the About Us page…
The founders and creators of USA Real Estate Fund 1, Inc are also the founders and creators of the Private Fractional Vacation Club Xanadu. We chose that name for its' meaning. The dictionary definition of Xanadu starts with the descriptive "OPULENCE" and for this club that epitomizes what we are creating for your enjoyment.

Fractional clubs have been around for almost two decades and normally are one of the following; Aircraft, Yachts, Limousines or Houses in exotic locations. None of the "clubs" are true clubs; they are a group of singular venues that lack true club atmosphere and amenities. Xanadu is a club atmosphere with the locations ranging in size from 1100 acres to 2500 acres. Each location has a massive clubhouse with all the amenities of a health club, a spa and salon, restaurants, sports bar, bowling alley, and much more. There is a beach club and a ten acre play land for children.

Each club location has every water activity you would want as well as most all land based activities, including sky diving, horseback riding, ATV and snowmobile venues and much more.

The golf design team of Fred Couples/Gene Bates has been selected for the country club at each location. Your country club includes every amenity of a world class private country club.

Our focus is to provide the maximum of enjoyment with total privacy and utmost security to protect our members and allow them to enjoy their vacation without interference. Please visit our security company website to see their other clients at www.statewide-security.com.
The XANADU FAQ page references http://www.trclubs.com as the place for more information on the club. Daniel F. Peterson is listed as the "President & Founder" of the club.
According to state records, XANADU filed for a securities exemption with the State of Washington
The findings follow, but we found section 14 on page 5 to be particularly noteworthy…
The documents in the Membership Reservation section of Xanadu's website further state that the membership fee is a "ONE TIME membership fee" and "There are no monthly dues EVER in your club." The club promises to provide amenities to its members such as 16,000 square foot homes, jets,yachts, submarines, and limousines. Xanadu offers members the option of financing their membership feewith a five year promissory note at 8% interest. In addition, Xanadu's website represents that the membership fee will be repaid in 20 years. There is no disclosure regarding how Xanadu, as a newlyformed company, can finance membership fees. There is also no disclosure regarding how the club willgenerate the funds to repay membership fees in 20 years
Finally, here is Mr. Peterson's resume from the fund's web site.
We will have more reactions and information regarding this case as it becomes available. Stay tuned…