FrontGate, a faith-based, culture-engaged, media & marketing group, announced the addition of the new FaithLauncher crowdfunding community to their growing web network roster.
FaithLauncher is a faith-based community site empowering Christians everywhere to take action, build God's Kingdom, and positively influence culture. It is a social crowdfunding platform solely dedicated to Christian inspired projects from entrepreneurs, ministries, filmmakers, musicians, artists, and more. The site was created for people to showcase their project, engage support, and achieve their funding goal.
With FaithLauncher, the faith community no longer has to wade through a sea of often undesirable projects and content in order to find and support projects that align with their core faith and family interests.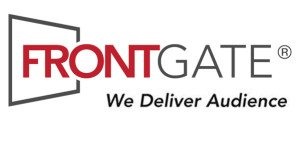 "FaithLauncher is the best choice in crowdfunding for Christians. Unlike other crowdfunding sites, FaithLauncher is aligned with Biblical values and permits all types of projects relevant to Christians. Even better, they let you use what you raise to move your project forward even if you don't meet the targeted goal you set for yourself as you learn and experience the crowdfunding phenomenon. FaithLauncher is a safe place for the Christian church family to support one another." – Scott A. Shuford, President, FrontGate

Because FaithLauncher understands that not everyone has experience with the relatively new crowdfunding model, project creators will receive 100% of what they raise in order to move their project forward even if they do not reach 100% of their funding goal. This allows project creators to gain experience and build community around their campaigns. FaithLauncher also allows charity, cause, and fund my life projects prohibited by other crowdfunding sites, providing people of faith with an outlet for these very important efforts. The site is the first and only platform that incorporates prayer, service, and volunteering opportunities into any project.

Project creators also have the opportunity to work with an expert, a FaithLauncher Coach, who will guide them from start to finish in order to increase their success.

Another offering unique to FaithLauncher, projects have no setup fees. Details for project creators on how they can utilize FaithLauncher opportunities can be found in the Media Kit at FrontGateMedia.com.

"The FaithLauncher team is very excited to join the FrontGate family of Christian media outlets! Our platform is well positioned to bring a more effective and relational approach to crowdfunding for the faith-based market. Our alliance with FrontGate allows us to significantly expand that value by providing Faithdoers with added tools to attract every kind of supporter they need. We're confident in FrontGate's aligned mission to empower the faith community's excellent work with optimal resources." – Fernando Chavez, Founder/CEO, FaithLauncher

"The crowdfunding industry is already growing rapidly…The growth in 2012 represents an acceleration, up from 64 percent growth in 2011. Looking ahead, growth is expected to reach $5.1 billion raised in 2013, representing an expected 89 percent increase in the dollars raised…" – Entrepreneur

"Top 10 Trends For 2013: Consumers will embrace even more ways to participate in the funding and (pre-)launch of new products and brands." – TrendWatching.com

"In terms of its compound annual growth rate (CAGR), the crowdfunding industry is growing at a rate of 63 percent in terms of the total amount of funds raised." – TechCrunch

Established in 2001, FrontGate (http://FrontGateMedia.com) is the leading culture-engaged media group & marketing service reaching the faith and family values audience which represents $4.6 billion worth of Christian products purchased by consumers annually according to USA Today, and the only media group founded for the purpose of marketing others' projects rather than publishing content. This foundational focus on marketing has made FrontGate a leader for innovation in delivering the faith-based audience.

The firm just received the 2013 Crystal Trophy as the "Best Faith-based Website" in the Internet Advertising Competition, and was also honored with two 2012 WebAwards receiving the Standard of Excellence in the Marketing and Faith-Based categories.

Serving as "Your Gateway To The Christian Audience," FrontGate's web network provides reach to more than 10 million people and 6 million email subscribers. The network includes the leading faith-based audience sites in their categories including ChristianCinema.com, NewReleaseTuesday.com, iTickets.com, ProjectInspired.com, Rapzilla.com, WashingtonTimes.com, WorshipTogether.com, and more, as well as key magazines and events. A complete roster can be found on the Media Kits channel at FrontGateMedia.com. In addition, the firm provides strategy and execution for Public Relations, Social Media, Media Buying, Global Pay Per Click campaigns and Merch Development. The company plays a key role in the success of movie studios, non-profit organizations, publishers and authors, record labels and artists, and more seeking faith-based and faith-friendly audiences.

Sponsored Links by DQ Promote