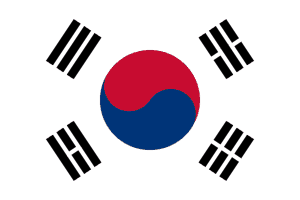 CRIEnglish.com reported yesterday that South Korea is looking to legalize equity crowdfunding, seemingly spurred on by the United States's passage of the JOBS Act. From the article…
South Korea planned to legalize the crowd funding system as part of efforts to help venture companies finance their seed money from a number of small investors with fewer restrictions, the Finance Ministry said Wednesday.

Regulations for the crowd funding, including business requirements, investment ceiling and investor protection, will be introduced, the Ministry of Strategy and Finance said in a joint statement with related ministries.
It seems to make a lot of economic sense for South Korea, where CRI reports only 2% of money invested in early-stage ventures comes from angels.

This is only part of an overarching strategy to transform access to capital in South Korea. The Korea New Exchange (KONEX) will be launched later this year with less stringent regulatory requirements than other exchanges in the country. There are also tax inventives in the works to ease tax burdens on mergers and acquisitions. Tax incentives will also be extended to investors in order to help "ease burden for their investment risks."

Finally, the Finance Ministry will set up two hybrid funds, worth $450 million US and $2 billion US respectively, combining private and public assets in order to help enable economic growth. The funds will be under private management, again with government funds to mitigate investment risks.

Increasing access to capital continues to be a worldwide effort.

Sponsored Links by DQ Promote