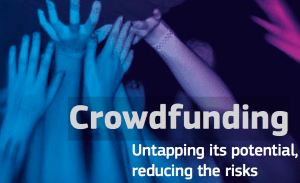 The European Commission held a workshop on Crowdfunding this week.  Below is a storify from the event which included the participation of several different crowdfunding platforms including:
Sponsume
Sonic Angel
Ulule
Alternativa
Seedrs
Babyloan
Keynote speakers included:
Michel Barnier – Commissioner for Internal Markets and Services
Philippe De Backer – Member of European Parliament
Anna-Maria Darmanin – President of Internal Market Observatory, European Economic and Social Committee
The event was opened with a welcome by Jonathan Faull, Director General for Internal Market and Services
David Blass, Chief Counsel, Division of Trading and Markets from the SEC was also scheduled to appear at this event.
Below is the full agenda of the workshop.
[slideshare id=22459525&doc=crowdfundinguntappingitspotentialreducingriskworkshopateuropeancommissionjune32013-130604195427-phpapp02&type=d]