Pling is a rewards based crowdfunding platform based in Germany.  The creators of this crowdfunding application experienced some initial success early on in the German crowdfunding market – enough so to sell the platform to investors and  to move their company in a different direction.
In April 2013 it was announced the platform was acquired by Clemens Tonnies (nephew of the well known German entrepreneur with the same name) – with the founders continuing to maintain a minority interest and a seat on the board.  Presently it is still not entirely clear which direction the new owners will take the platform, but Pling has scheduled an update for later this summer.
While still operating the technology for the  crowdfunding site, the founders have continued with their company which founded Pling – called Table of Visions –  but they have taken  a slightly different approach.  They are now selling a crowdfunding application as a white label product hoping to leverage their experience built up by Pling – and thus generate new success for their company.  With updates on the horizon with Pling, we can expect their white label platform to benefit from these future improvements.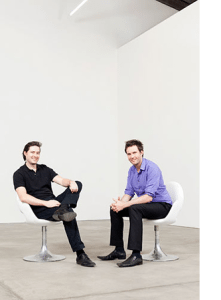 The story behind Pling is an interesting one because it was driven more out of necessity than purpose.  Founded by David Heberling and David Holetzeck, two friends from university (Die Medienakademie in Berlin), the young entrepreneurs were working on a movie project and needed funding.  Looking for alternative methods of financing for their project they discovered crowdfunding.   Thus Pling was created – becoming one of the first German crowdfunding platforms.
Sold to outside investors in 2012 and building upon their experience, Table of Visions became a digital agency of sorts, building a recruitment platform 'StartUpMatch' and the social shopping platform  'WebAvenue'.  But one of their most important projects continues to be crowdfunding based and they are offering their technology for hire.
We reached out to Simon Radeck who works with both Pling and Table of Visions and asked a few questions about their platform.  Specifically how they expect to compete in the competitive market of crowdfunding applications.  Simon shared with us their perspective;
One of the biggest advantages is that we have already proven that our technology works – one of Germany's biggest financial providers, Sparkasse, is already using and profiting from it. Additionally, we are not only programming the platform but also supporting and upgrading its development.

Our crowdfunding technology is easily customizable for any company as it consists of different moduls that can be combined freely. We are offering individual solutions.

 Another advantage is the payment solution we built with our cooperation partner PayPal. Our method allows money to only be transferred once a project reaches the defined minimum total amount. This means that no transaction costs need to be paid if the crowdfunding project wasn´t successful. 

Of course it is possible to implement any other payment options.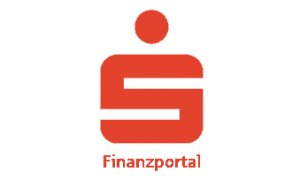 Sparkasse is a substantial financial institution in Germany and partnering with such a company is a significant accomplishment.  In explaining their relationship Radeck went on to explain the Idea Factory which was launched in the spring;
The Sparkasse is one of the largest banks in Germany. The company consists of 423 institutes that are evenly spread all over Germany and based on a highly decentralised structure. Each institute is running several offices and managing its own media and marketing budget.

This structure makes it rather challenging for the organization as a whole to benefit from synergetic effects, because each institute is rather independent from others. Therefore, a lot of time, consultations and cost-intensive meetings are necessary to realise a corporate project.

 The "Idea factory" combines idea management and crowdfunding. Through the platform, institutes can promote own ideas and support each other. This not only improves overall company communication, but helps realising internal projects easier and quicker.
The team at Table of Visions hopes to sell their technology not only in Germany but anywhere around the world. The platform is easily

adaptable to any language.  A feature list is available at crowdfundingwhitelabel.com.

Radeck believes that crowdfunding is an important trend in Germany and expects dramatic growth as investment crowdfunding grows.

Sponsored Links by DQ Promote