James Franco is probably best known for roles in the cult classic TV series Freaks and Geeks and movies like Spider Man and Oz: The Great and Powerful. Franco is also an author, having penned a book of short fictional stories based on his experience growing up in Palo Alto, California. Now he has launched an Indiegogo campaign seeking funding to bring those stories to the silver screen.
The campaign seeks $500,000 in flexible funding, so any contributions will be kept by Franco and his team of directors regardless. The goal is to create three feature-length films based on the stories in the book.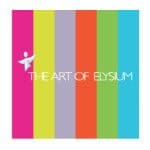 According to the campaign page any revenue generated in sales from the films will be donated to Art of Elysium, a nonprofit organization that encourages working actors, artists and musicians to volunteer and spend time with children battling serious medical conditions.
The four filmmakers invited by Franco to participate in the project are Nina Ljeti, Vladimir Bourdeau, Bruce Thierry Cheung and Gabriel Demeestere.
Short descriptions of the three films are as follows…
Memoria
Directors: Nina Ljeti & Vladimir de Fontenay 
Memoria tells the story of Ivan Cohen, an anti-social, self-conscious boy living in the suburbs of Palo Alto, California. Unlike most kids in Palo Alto, Ivan comes from a working class family. Unable to get along with his mother and his step-father at home, Ivan retreats to a world of military combat in the confines of his bedroom, dreaming of his Russian military father who left him before he was born. Ivan's friends are part of a very small subculture of punks and skateboarders in Palo Alto. They are unsupervised, careless and rebellious kids. Ivan floats aimlessly among them, a sensitive boy who is hopelessly searching for love, honesty and respect among his disaffected peers. Ivan is despairingly in love with a girl named Kelly, who doesn't even know who he is. Ivan is also trying to be accepted by his friend Alex- an angry, careless boy whose drug use and cruel apathy for the feelings and well being of other people shatter Ivan's innocence, and lead him down a path of self destruction. Disappointed in the selfish nature of all those around him, and heartbroken because he was never given the opportunity to love and be loved, Ivan's honest and kind spirit is destroyed, leaving behind the empty shell of a man whose only way out is to destroy himself.
Killing Animals
Director: Bruce Thierry Cheung 
Killing Animals a mischievous, intimate look at teenagers in the 1990s. The world is Palo Alto, a safe and comfortable suburb in California. We follow a group of restless kids that yearn to escape to the night streets to feel powerful, to the outskirts of the city to feel adventurous. The film jumps between their innocent wide-eyed days as 12 year olds and their more alienated and disillusioned times as 16 year olds. Our main character is young Ryan Rivers, a sensitive outsider. We follow him as he grows up, through first love and first heartbreak, from playful mischief to real violence. His wayward attitude leads him to a sudden act of violence that spirals his life out of control. He must either find redemption or risk self-destruction.
Yosemite
Director: Gabrielle Demeestere 

It's the fall of 1985. The intertwining tales of three 4th grade friends, Chris, Joe and Shrimp, unfold in the suburban paradise of Palo Alto, as the threat of a killer mountain lion looms over the community.  CHRIS encounters a dead body up close on a trip to Yosemite with his Dad. His classmate JOE, left alone at home, befriends a lonely drifter who introduces him to the world of comic books. Meanwhile, SHRIMP discovers his cat mauled by a mountain lion…and convinces the trio to seek revenge and hunt down the beast. "Yosemite" hopes to create a powerful and nostalgic experience of childhood, while sharing insight into Palo Alto at a time of crucial technological and social change.

Have a crowdfunding offering you'd like to share? Submit an offering for consideration using our Submit a Tip form and we may share it on our site!

Sponsored Links by DQ Promote