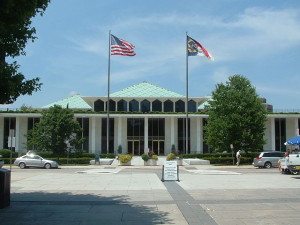 The North Carolina General Assembly have passed their very own Jump Start Our Business Start-up Act yesterday allowing the bill to move forward to the State Senate for their approval.  Overwhelmingly approved with a vote of 103 – 1, the  legislators sponsoring the bill at listed below.
Allowing businesses in North Carolina to raise capital via  the sale of securities, the bill will exempt the businesses from the registration and filing requirements. The legislation in its current form allows funds to be raised in increments of $2,000 up to $1 Million.  $2 Million may be raised if accompanied by additional disclosure from the business.
North Carolina is not the only state which is moving forwarding on equity crowdfunding, Georgia has legalized equity crowdfunding for businesses and investors located in the state.  The first equity offering was announced earlier this year.
With the SEC slow to act  and finally allow equity crowdfunding it is not surprising that individual states are moving forward unilaterally.
The legislation as passed is posted below.
Bill Sponsors and Co-Sponsors
Murry
Moffitt
Shepard
Hastings
_________
R. Brawly
Brody
B. Brown
Cotham
Faircloth
Harrison
Jones
S. Martin
McGrady
R. Moore
Ramsey
S. Ross
Samuelson
Setzer
Steinburg
[scribd id=149162318 key=key-bvidw9zpiuomvea89d7 mode=scroll]

Sponsored Links by DQ Promote