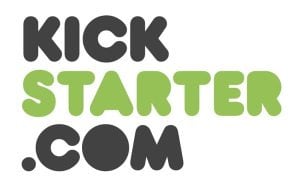 In a rare occurrence of public culpability, Kickstarter posted a letter to everyone regarding the Kickstarter campaign for a Seduction Guide – which was fully funded but has since been pulled from the site.  The Kicktarter "mea culpa" is reproduced in it's entirety below.  They also announced a donation in the amount of $25,000 to an anti-sexual violence organization, RAINN.
"Above the Game: A Guide to Getting Awesome with Women" had established a goal of $2000.00 but blew past that target and ended over $16,000.  Prodded by a blog post by Casey Malone – management moved quickly.  Kickstarter, after pulling the campaign, posted a link to the campaign in an effort for transparency.  The campaign generated much media attention on various levels but also surfaced a needed review on the responsibility of crowdfunding platforms in allowing controversial campaigns to crowdfund on their platform.
First of all Kickstarter must be given credit for acknowledging their mistake.  In a world driven by lawsuits, liabilities and needy lawyers it is incredibly they said anything at all.  They have reserved the right not to comment on removing or canceling any campaign and they have decided to speak out.  Crowdfunding is a revolutionary technology which is evolving rapidly.  This is not the last time that one of the leading platforms will experiences regret for allowing a specific campaign.  The fact that Kickstarter chose transparency and acceptance of the error, over denial and silence, helps establish a protocol for all to follow.
There were well over 1000 comments on their posting most thanking Kickstarter for being forthcoming about the issue.  In the end this builds Kickstarter's credibility with the crowd who has embraced crowdfunding so profoundly.
_______________________________________________________
We were wrong

Dear everybody,

On Wednesday morning Kickstarter was sent a blog post quoting disturbing material found on Reddit. The offensive material was part of a draft for a "seduction guide" that someone was using Kickstarter to publish. The posts offended a lot of people — us included — and many asked us to cancel the creator's project. We didn't.

We were wrong.

Why didn't we cancel the project when this material was brought to our attention? Two things influenced our decision:

The decision had to be made immediately. We had only two hours from when we found out about the material to when the project was ending. We've never acted to remove a project that quickly.
Our processes, and everyday thinking, bias heavily toward creators. This is deeply ingrained. We feel a duty to our community — and our creators especially — to approach these investigations methodically as there is no margin for error in canceling a project. This thinking made us miss the forest for the trees.

These factors don't excuse our decision but we hope they add clarity to how we arrived at it.

Let us be 100% clear: Content promoting or glorifying violence against women or anyone else has always been prohibited from Kickstarter. If a project page contains hateful or abusive material we don't approve it in the first place. If we had seen this material when the project was submitted to Kickstarter (we didn't), it never would have been approved. Kickstarter is committed to a culture of respect.

Where does this leave us?

First, there is no taking back money from the project or canceling funding after the fact. When the project was funded the backers' money went directly from them to the creator. We missed the window.

Second, the project page has been removed from Kickstarter. The project has no place on our site. For transparency's sake, a record of the page is cached here.

Third, we are prohibiting "seduction guides," or anything similar, effective immediately. This material encourages misogynistic behavior and is inconsistent with our mission of funding creative works. These things do not belong on Kickstarter.

Fourth, today Kickstarter will donate $25,000 to an anti-sexual violence organization called RAINN. It's an excellent organization that combats exactly the sort of problems our inaction may have encouraged.

We take our role as Kickstarter's stewards very seriously. Kickstarter is one of the friendliest, most supportive places on the web and we're committed to keeping it that way. We're sorry for getting this so wrong.

Thank you,

Kickstarter
Sponsored Links by DQ Promote