Let's face it: building a basic crowdfunding platform is easy. This is at least in part why the space is so exciting. Many disruptors will come and go, and those that execute best will stay.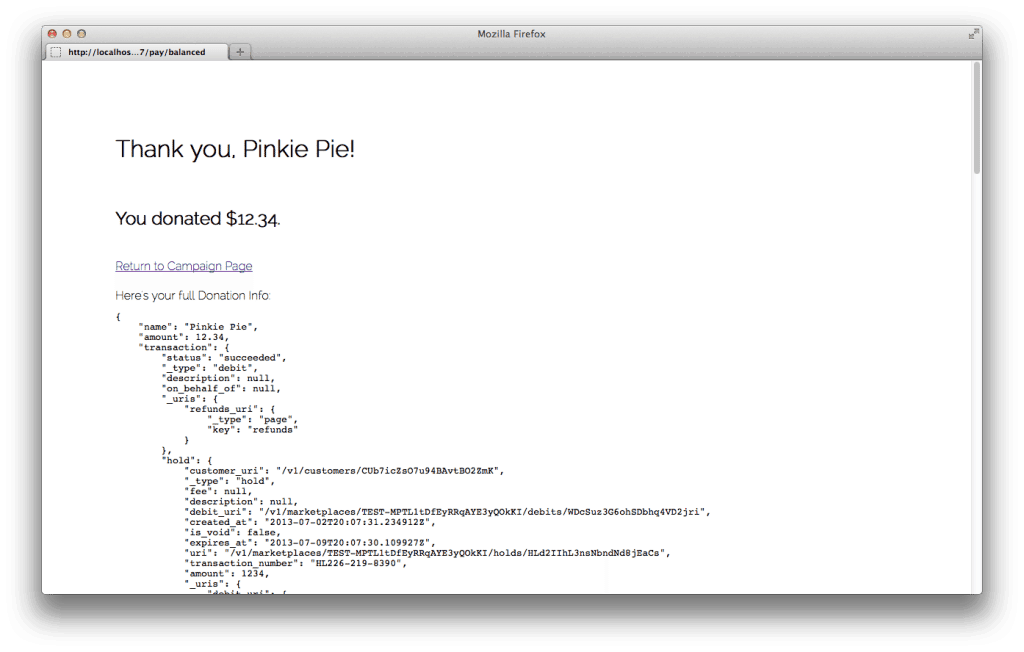 A recent post on Mozilla Hacks includes a tutorial to build a basic crowdfunding platform using Node.js. Total lines of code? Around 300.
One of the more notable strategies from the tutorial is the use of a platform called Balanced Payments. I had never heard of Balanced Payments before reading this tutorial, but the post evangelizes the payment processor…
Balanced Payments isn't just another payments processor. They've open sourced their whole site, their chat logs are publicly available, and they even discuss their roadmap in the open. These people get openness.

Best of all, you don't even need to sign up to get started with Balanced!

Just go to this link, and they'll generate a brand-new Test Marketplace for you, that you can claim with an account afterwards. Remember to keep this tab open, or save the URL, so you can come back to your Test Marketplace later.
I don't think anyone is suggesting that Kickstarter should be shaking in their boots over startups boasting 300 lines of code, but the fact is that there is a relatively low barrier to entry in the rewards-based crowdfunding space. I'm excited to see how software nerds iterate on ideas in place today.

Sponsored Links by DQ Promote