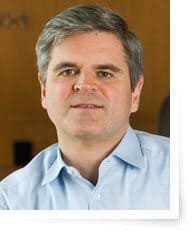 Steve Case the former CEO of AOL, crowdfunding advocate and current Chairman and CEO of Revolution – a venture capitalist group, released a formal statement regarding the recent movement by the SEC on a portion of the JOBs Act.
"I was pleased to see the SEC take another step in the implementation of the Jumpstart Our Business Startups Act (JOBS Act). The legislation, which passed with significant support from Democrats and Republicans last year, will improve the environment for entrepreneurship in the U.S. by increasing access to capital and removing barriers that hurt startups. I hope the SEC will now move forward to finalize the rules to enable crowdfunding platforms to connect startups with capital – just as other successful internet-based auction and investment sites have done. By combining innovation in capital formation with safeguards to protect investors, a well-implemented JOBS Act can help unleash a new wave of entrepreneurial activity and job creation."

Steve Case
Chairman and CEO, Revolution LLC
Co-Founder, America Online

Case has consistently been a vocal proponent of the JOBs Act and crowdfunding in general.  He is a firm believer in the importance of

entrepreneurship and has dedicated his time and resources to his new company which invests in ideas that can "change the world".
Revolution invests in people and ideas that can change the world. Our mission is to build disruptive, innovative companies that offer consumers more choice, convenience, and control in their lives. We bring a unique strategy and approach to investing in and building significant companies.
Some of the companies that Revolution has supported are:  LivingSocial, ZipCar and AddThis.

Case founded AOL in 1985 during the early days of the internet.  He successfully merged the company with Time Warner for a deal amount of $164 Billion in 2000 – which was the largest merger in history at that time.

Sponsored Links by DQ Promote