One of the most important decisions any crowdfunding platform will undertake is deciding how to process payments. Platforms operate in a very specific (and complicated) context. In particular, two issues are bound to come up when considering whether to adopt a certain payment solution…
Escrow – Placing funds in some form of escrow is core to the crowdfunding experience. It ensures that campaign creators don't have access to funds prematurely, and in the case of fixed funding campaigns or investment campaigns this also ensures that funds can be returned to the funders if the campaign's funding goal isn't met.

Regulation – The rules governing online payments are complex. Compliance can be costly, but a slip up can be even more expensive – either in terms of money (penalties), public perception or both.
This week we'll be looking at two more payment service options for the crowdfunding space. The first is BancBox Crowd, or BBX Crowd for short. BBX Crowd is a set of APIs and widgets that, according to the BancBox team, enables any crowdfunding platform to get up and running quickly and easily while remaining in 100% compliance with current laws.
BancBox has already facilitated over a million dollars in payments and is active on both debt and equity platforms in the space today. As you'll see, the leadership team behind BancBox has a strong background in the online payments space.
CFI: Let's start with the history of BancBox. Tell me a bit about the launch of the company and the origins of your leadership team. What qualifications and expertise is the team bringing from past experience?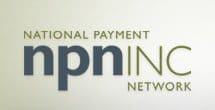 We originally operated as National Payment Network (NPN), a leading auto biweekly loan accelerator, before developing our debt settlement payment processor known as CFTPay. In building CFTPay, we realized a market need of regulatory compliance for non-financial institutions. BancBox Core was developed as a flexible payment platform to fit almost any movement of funds in a secure and compliant manner. In this same mindset, BancBox Crowd was developed to solve the payment and escrow issues of the crowdfunding industry.

Our team has a deep and diverse background, starting with VP of Engineering and Operations, Praveer Kumar, who has extensive experience in big data security and is a former Yahoo! employee; additionally, VP of Product Management Bill Wilson, also from Yahoo!, brings deep product experience to Bancbox. Our newest member Vineet Mathur (VP of Product Marketing) comes to us from Visa, primarily managing their dispute portfolio. As for myself (CEO Sanj Goyle), I'm a securities attorney by trade with previous experience leading the performance marketing team at Yahoo!.
What industries has BancBox traditionally served prior to the launch of BBX Crowd? Tell me a bit about what kind of growth BancBox was seeing before the decision to enter the crowdfunding space.
Our other lines of business include: National Payment Network (NPN) a leading auto biweekly loan accelerator, CFTPay a leading debt settlement payment processor, BancBox Core, and of course, BancBox Crowd. We are profitable as a business in large part to our enormous success and large clients in the auto and debt spaces, but we have seen significant growth and opportunity with our BancBox Core platform and now with BancBox Crowd.
Our experienced team and a flexible, yet powerful, technology empower us to act as the premier payments engine in every vertical we enter.
We've covered other payment processors in the past: Amazon Payments, Stripe, etc. What differentiates BBX Crowd from these other payment solutions?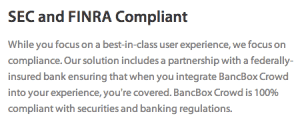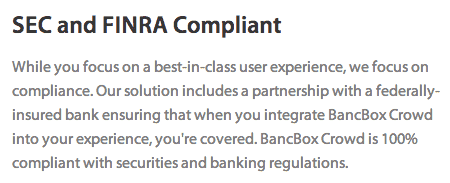 We support the full spectrum of funds collection and the full life cycle of an investment. These other payment processors are heavily focused on credit cards and e-commerce sites, whereas BancBox Crowd is heavily focused on the crowdfunding industry.
No programmatic escrow solution is available in the market outside of BancBox Crowd, which solves the investment life cycle, not just fund movement.
As far as the regulatory environment surrounding payment and escrow for the crowdfunding industry, how murky is the water here? What are the challenges involved with creating a product that takes this environment into account?
The recent approval and future implementation of Title II has started to clear the murkiness in the water, but there is still a long road ahead. Our team has been diligent in engaging with our clients and industry leaders to develop a strong product market fit. We have engaged with the SEC itself and are confident in the current and future compliance of BancBox Crowd.
The future challenges will come from the SEC implementing further stipulations or rules that are unforeseen at the moment that limit certain provisions of the JOBS Act.
What is the cost structure of BBX Crowd?
Standard pricing for successful escrow is 0.5% of the escrow with a floor of $250 and a cap of $2,500. Non-successful escrows have a nominal fee, and there are no fees for funds into or out of an escrow.
How many current customers does BBX Crowd have? Are you able to share any platforms that are leveraging your tech as a payment solution?






We currently have 10 customers (and growing) with diverse backgrounds in deal structure. LocalStake, SeedInvest, and 99 Funding are equity platforms; SoMoLend is a debt platform; GroundBreaker is a real estate platform, and we have partnerships with CommunityLeader and North Capital Private Securities, who provide our services to their clients.
Without getting too deep into the product roadmap, are there any product enhancements on the horizon that you're particularly excited about?
We have partnerships with Kingdom Trust to support self-directed IRA investments, as well as with Continental Transfer Agency to support stock transfer for equity deals. We are continuously getting feedback from our partners in the industry in building a comprehensive payment solution.