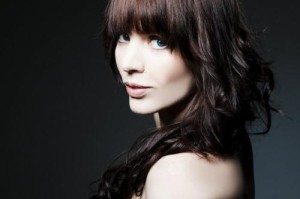 FeedTheArts is a "Time Funding" crowdfunding site where fans to contribute to an Artist's project by donating their time rather than money.
After years of perfecting the model, FeedTheArts has used Time Funding,  held Tuesday, July 16, to fund a recording project at the world renowned Skyelab Studios for singer/songwriter, Sarah McLennan.  Within the first 3 hours, Sarah reached 30% of her project funding goal!  Within 12 hours, the project was 74% funded.  The goal set by FeedTheArts was to fund a $1000.00 project within 24 hours.
"Thank you to The Arts Community and FeedTheArts.com for helping me take another step further in this crazy journey.  I am so thrilled and humbled. Time Funding™  creates an unpredidented opportunity for Artists like myself." said McLennan of the crowdfunding effort.
Head of Marketing- Music Outreach, Grammy Nominee and studio owner, Arty Skye,
"Sarah's talent is outstanding and I am eager to work with her.  Had it not been for the generosity of the FeedTheArts.com supporters, this music would not have a chance to be made.  I look forward to sharing the final product with our community and everyone that helped make this happen.  Truly amazing, this is the future of the entertainment industry."

FeedTheArts.com has partnered with multiple Service Providers who Artists may choose as their funding need and checks are always written directly to the service provider: Blick Art Supplies, Abbott Press, Quad Studios, Guitar Center, CafePress.com, Sony Equipment and many others across the country who can assist artists in the film, music, visual arts and literature genres.
Fifteen minutes a day is all that is needed to participate in Time Funding. Turning the donated time into real currency for the artist and service provider is easy.
FeedTheArts expects their next crowdfunding  event to be held the entire month to fund eight film, music, literature and visual artists projects.