Wealth Forge Holdings provides crowdfunding infrastructure, compliance for emerging crowdfunding Industry.
The Center for Innovative Technology (CIT) – a non profit corporation which makes seed stage equity investments –  has announced  that its CIT GAP Funds has closed an investment in WealthForge Holdings, a Richmond, Virginia company that runs a complete,  transactional system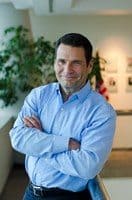 connecting to crowdfunding portals, investment banks and investment advisors.
CIT President and CEO Pete Jobse said, "WealthForge serves a growing market. Our CIT GAP Funds investment reflects our confidence in the company, which is positioned for solid growth."

WealthForge provides infrastructure for crowdfunding portals that lack compliance expertise to conduct transactions themselves. With its integrated platform, WealthForge aggregates a large portion of the online private placement and crowdfunding investment market and provides proper solicitation, offering due diligence, payment processing and anti-money laundering, among other services. The transactional system is in compliance with Financial Industry Regulatory Administration (FINRA) and Securities Exchange Commission (SEC) mandates.
Mat Dellorso, WealthForge founder and CEO, said, "Our company will continue to grow with the support from CIT GAP Funds. The investment will help us toward our goal of becoming the 'provider's provider' to this emerging market."
CIT GAP Funds is a family of seed- and early-stage investment funds placing near-equity and equity investments in Virginia-based high-growth technology, life science and clean technology companies.
Tom Weithman, CIT Vice President and GAP Funds Managing Director, said, "We offer entrepreneurs like Mat Dellorso access to capital, while leveraging public and private investments with the potential to generate extraordinary economic returns for the Commonwealth of Virginia."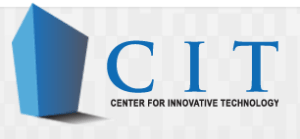 Since its 2005 launch, CIT GAP Funds has invested in over 80 companies across the Commonwealth of Virginia, deploying more than $9 million of public funds and attracting over $125 million more in private funding.

Sponsored Links by DQ Promote