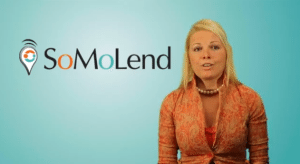 UPDATE: The city of Cincinnati is suspending its relationship with SoMoLend pending resolution to the case described below. SoMoLend previously had a partnership with the City in order to facilitate loans for local businesses.
Cincinnati.com is reporting that Ohio's Division of Securities is investigating SoMoLend for fraudulent activity and is threatening to shut the lending-based platform down.
The allegations on behalf of the state include unregistered sales of SoMoLend securities, securities fraud, fraudulent financial projections and making false and misleading statements about past and future performance.
The following are some but not all of the specific allegations from the document:
SoMoLend securities were allegedly offered through general solicitation and general advertising in Ohio and other states. (Remember, this isn't legal until September 23rd of this year under a rule that isn't even in place yet, Rule 506(c))
False and misleading statements were allegedly made in an effort to sell SoMoLend securities
The state says that Candace Klein fraudulently increased projections without having a basis for doing so, specifically during a presentation to the Greater Cincinnati Venture Association
As of March 7th, 2013, 18 companies had secured loans totalling $234,000 on SoMoLend according to the document. The State alleges that Candace Klein regularly cited numbers far higher than that. In March of 2013 they allege Klein said SoMoLend had raised $15 million for businesses.
Candace Klein has been a vocal advocate of crowdfunding and an active participant in the crowdfunding industry's efforts to see the JOBS Act through to implementation. She was formerly a co-chair of CFIRA, an organization that lobbies on behalf of crowdfunding intermediaries and industry interests. She is currently listed as a member of the CFIRA portal committee.

We have reached out to Klein for comment and will have more on this story as it develops.

The notice from state securities regulators is posted below and is publicly available on our Scribd page…

Sponsored Links by DQ Promote