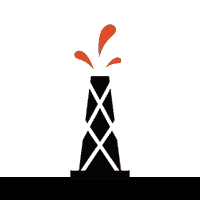 Texas based eOilboom, the first crowdfunding platform for the oil and gas industry has officially launched their site for accredited investors.  The crowdfunding site enables multiple buyers to purchase a single property and receive their direct proportionate share of the ownership.  eOilBoom.com's proprietary and patented pending platform takes the entire process from the due diligence of a deal to completing the transaction will take place on eOilBoom.com's funding platform.
"We finally have created a platform where the masses have the opportunity to invest in an alternative investment such as oil and gas instead of continuing to only invest in the traditional volatile stock market. eOilBoom.com's oil and gas deals can potentially provide larger and more stable rewards for our investors," says Rodney D. Giles, CEO of eOilBoom.com.
eOilBoom.com states they have been working for months with their in house development team and outside legal counsel on figuring out the right method to make this platform work correctly. Giles goes on to say,
"Our platform is unique because typically an investor is only able to buy into an ownership of a holding company such as a LLC or LP, with our funding platform, our investors will have direct ownership through a working interest in a lease or through a direct mineral or royalty ownership."

"We understand each investor has a different risk tolerance and with eOilBoom.com we provide both drilling prospects as well as long life production deals providing investor a wide variety of investment choice based on the investor's risk profile," says Giles.
 

Sponsored Links by DQ Promote