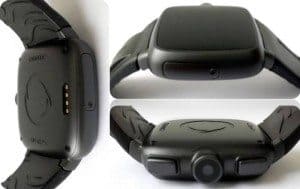 In a span of less than a week, The Omate TrueSmart smartwatch has more than tripled a $100,000 crowdfunding goal on Kickstarter, further cementing Kickstarter as the place to crowdfund innovative tech products.
The campaign seeks to fund a new watch that sports a few interesting features to say the least. As the campaign page states, "Voice call, text messaging, social media messaging, sports apps, tracking, SOS device, GPS navigation, gesture control, voice control, voice-to-text, weather, music player, world clock functions, calendar alarms, voice notes… got your attention?"
According to Mobile World Live, the TrueSmart met its goal in 13 hours and had amassed $165,000 by the end of the first day.
In a recent backer update, the Omate team has established a stretch goal at the $500,000 level that will introduce sapphire crystal glass to their smartwatch. It's the same style of glass that was to be included on the Ubuntu Edge. Sapphire crystal glass is extremely durable.
Sapphire Crystal is stronger and more premium (pronounced as "more expensive") than mineral crystal. The only things that can scratch a Sapphire Crystal glass is another sapphire crystal and a diamond (Tip: try not to trip and fall on a diamond!). Time-tested and with a history of proven track record, Sapphire Crystal glass has protected the timeless timepieces we all know, also protected the investments of their owners (Imagine a hundred thousand dollar Rolex scratched!). We hope that Sapphire Crystal glass shall protect each and every Omate TrueSmart – not just for the active lifestyles of rock-climbing and kayaking, also for the daily life protecting against that accidental scratch from a steel gate.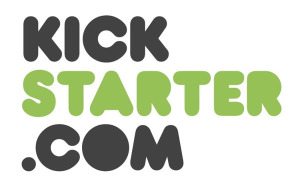 This runs contrary to a recent blog post by Yancey Strickler urging against the use of stretch goals, arguing that they encourage scope creep. Despite Strickler's opposition to the practice, stretch goals are undoubtedly a powerful tool for project creators in their crowdfunding campaigns. It seems unlikely that usage will stop any time soon, at least in the near term. Kickstarter could step in and outlaw them, but that seems downright dystopian at this point.
The Omate team has also announced that the watch will ship with the Google Play store included, with the caveat that not all apps may format nicely on a wristwatch. Omate is considering whether to provide a custom, proprietary app store in tandem with Google's larger Android market.
Have a crowdfunding offering you'd like to share? Submit an offering for consideration using our Submit a Tip form and we may share it on our site!