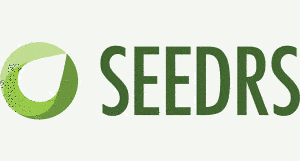 Equity crowdfunding platform Seedrs specifically targets early stage funding for companies.  In general they target raises of up to £150,000, but will make exceptions if they feel the offer is compelling.  Fundraising rounds up this amount qualify for SEIS or Seed Enterprise Investment Scheme – which allows significant tax incentives for investors purchasing equity.  Amounts raised over this level may qualify for EIS tax incentives.
Silver Curve just closed their funding round on Seedrs and surpassed two  Seedrs records.  Amount raised and number of investors. The round which financed 20% equity raised £200,000 from 233 investors which equals an average amount per investor of just over £858.00.  Silver Curve is a company that creates digital signage using a mobile phone chip, Rasberry Pi based,  as opposed to a typical computer chip thus reducing both unit cost and energy cost.
This company is not exactly a startup having been in business since  2010 with a team that has been involved in

digital signage for the past 15 years.  The company is operated by Bryan Crotaz who has worked with many of Great Britain's better known brands.  Digital signage continues to grow in the commercial world.  Silver Curve estimates they can save a potential user per screen £700, multiply that across many screens over an extended period of time the savings could be dramatic.
The fact this campaign did not involve a startup company but a more established entity with finance needs is indicative of the interest from small investors to participate in funding smaller companies with promising growth potential.

Seedrs released information earlier this year showing the average investment per investor being £631 but the platform accepts amounts as low as £10.  Seedrs truly offers crowdfunding to the masses.

With over 17,000 registered investors Seedrs is at the forefront of the quickly evolving crowdfunding world of finance.

Sponsored Links by DQ Promote