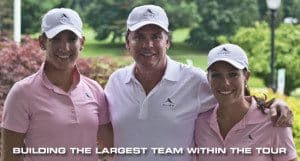 Crowdfunding Sports Platform Goes Live with 5 Pro Golfers
ALIGN  is a sports management start-up offering fans an opportunity to support Professional Athletes via a crowdfunding platform. It's current team roster includes Professional Golfers Kendra Little, Joanna Coe, Jenny Suh, Tyler Hall and Chris Trunzer from Germany.
ALIGN,conceptualized by philanthropist and entrepreneur Robert Johnson, connects sports fans to Professional athletes with a team-centric community, providing them with membership options to make micro-donations starting at $5, to the ALIGN Pro Golfers they want to support.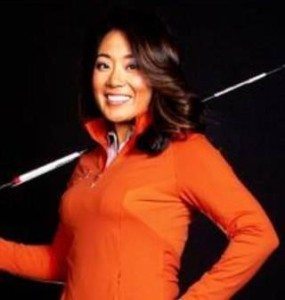 An important component to the revolutionary startup is the philanthropic commitment. At launch, these Pro Golfers have agreed to donate 10% of their earnings and sponsorship revenue to the ALIGN Charitable Foundation in a series of philanthropic initiatives the company will be rolling out weekly, to support various causes.
ALIGN allocates 10% of every dollar from fan membership support and team gear sales to the Align Charitable Foundation, and over 80% going directly to ALIGN development.
Says CEO Bob Johnson,
"I created ALIGN because all my life, I've had a passion for two things: golf and giving. ALIGN is designed to underscore both; it gives Athletes the opportunity to focus on their game, and offers fans the chance to get inside the ropes and cultivate relationships with the Players they admire by supporting their Professional journey."
Professional Golfers, Jesse Smith and Kendra Little are examples of the resource viability offered within the platform. After signing with ALIGN, both achieved notable competitive milestones with Little garnering a qualifying spot at the 2013 Ladies U.S. Open, and Smith who recently qualified for the RBC Canadian Open and went on to play with Tiger Woods in the 2013 US OPEN.
Over the course of several years, Johnson has befriended and played with Professional Golfers, who in addition to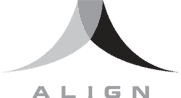 financial challenges, found that lack of support mitigated their success.

His observations led him to draw from the expertise of resident Sports Psychologist, Dr. Nick Molinaro whose role as ALIGN Director of Sports Psychology and Performance Enhancement, is to teach mental skills to ALIGN Pro Golfers, positioning them for optimal performance.

Sponsored Links by DQ Promote