A while back we reported on Hemlis, a messaging app Edward Snowden would appreciate.
The team behind the app has kicked operations into high gear after their successful crowdfunding campaign, and they recently took to their blog to share updates with backers.
Development on an iOS variant of the app is underway alongside development of the underlying infrastructure for the entire system. The team has also decided on how to implement the encryption feature that is core to the value proposition of the app, but they're holding back on sharing details with the world for right now. The blog explains…
Most questions about heml.is is about the encryption we're going to use. How it's going to work and details about it. For different reasons, we've stayed away from talking too much about the details. It's not because we're arrogant, it's just that dealing with the crypto community is really time consuming. Whatever solution we've decided on would be criticized and we aren't really interested in the flame war that's inevitable. We'd rather create and get things going. Maybe a small lesson for the crypto geeks out there would be to be supportive instead of negative.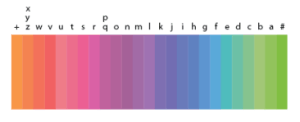 The app will have some other interesting features related to user experience as well. For example, messages will be color coded based on the name of the person with whom the interaction is taking place.
In short, this could end up being a hugely popular app among the hacker class and those concerned with their privacy from prying (and spying) eyes.
While we wont be able to provide you with 100% privacy, we believe that we can make your conversations private enough to render mass surveillance ineffective. While most people seem to be concerned about the government reading the contents of private communications very few seem concerned about their ability to build sociograms. Our intent is that by encrypting and then tunneling all messages through the Hemlis network we are making it more difficult for them to data mine or build sociograms from your communications. The surveillance systems can see that you are using Hemlis but they can't see what takes place inside the network.
Sponsored Links by DQ Promote