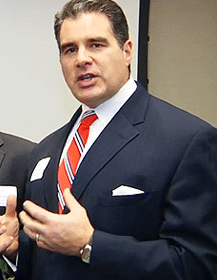 GATE Global Impact (GGI), an electronic regulatory-compliant marketplace that provides market infrastructure for public and private investments, has partnered with Indigo Group to provide high-speed internet to the parts of the developing world.  The project titled,  "ImpactWIFI",  will bring the internet to rural areas in Africa to increase connectivity and hopefully prosperity.
The Indigo Group, is a satellite-based telecommunications provider in Africa, hopes to raise funds for a new project to provide low-cost internet access to several African countries, beginning with Kenya. Together, GGI and Indigo will drive impact investment capital for wireless Internet via the joint venture.
The partnership announcement builds upon GGI's recent announcement of its GATEtrip (Tourism Responsible Investment Platform) initiative with Greenearth, an international network connecting destinations, companies and universities from around the world. ImpactWIFI will increase connectivity for the vital tourism sector by driving impact investment and supporting community-based visitor related projects and services.
"Impact investing has emerged in recent years as a way to promote and fund both social and environmental projects with the possibility to generate financial returns while effecting positive change. ImpactWIFI utilizes unused TV band spectrum to provide low-cost internet access rural areas. This initiative will help close the digital divide in the developing world — starting in Africa," said Vincent Molinari, CEO of GATE Global Impact. "This type of project is poised to take off as governments continue to open up their economies and seek alternative investment capital. Crowdfunding, especially the securities-based method, will profoundly alter how entrepreneurs and small businesses access capital, and that is the paradigm we are building our project upon."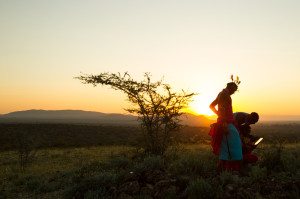 This initiative creates opportunities for employment, education and healthcare that will positively impact millions of lives. Through deploying solar-powered base stations and utilizing unused TV band spectrum, ImpactWIFI will bring the opportunities of the Web to some of the most rural areas in Africa. 'Mawingu', Kiswahili for cloud, is the name of the first deployment of ImpactWIFI in Kenya. The GIP initiative will be powered by GATE Impact's GATEWAY Platform, a robust, regulatory compliant electronic end-to-end solution for buyers and sellers of impact investments.
"The funding of ImpactWIFI projects around the world will have a massive effect on people's lives. The fund is designed to provide a return to investors, thereby making this a long-term, sustainable model that benefits all. We are excited by the opportunity to provide such meaningful change to so many," said Pete Henderson, Chairman of Gate Impact Partners. 
 

Sponsored Links by DQ Promote