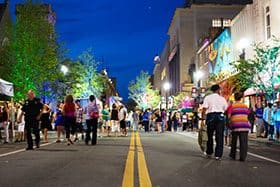 "One Spark – The World's Crowdfunding Festival" documentary film produced by Kennetic Productions is set for their initial screening of their film which followed Jacksonville, Florida's One Spark  Festival.  During today's (September 4th) Art Walk the film will be presented at Hemming Plaza at 7PM tonight.
The documentary focuses on the One Spark festival, which provided innovators from around the world with a multi-venue gallery spread all over Downtown Jacksonville to present projects and compete for funding. Over 900 artists, entrepreneurs, innovators, musicians and scientists displayed their work in 59 venues and competed for a $250,000 crowdfund and over $1 million in capital and individual investments. Attendee votes determined the distribution of the $250,000 crowdfund, which allowed attendees to support the projects and ideas they found most inspiring and helped connect them with the resources to make it happen.
"It was a dream," said Kennetic Productions VP of Media, Chris Kennelly when asked about working with One Spark. "I just knew I wanted Kennetic Productions to be connected to One Spark. One Spark is a movement. Not just a Jacksonville movement, but a global movement. Now, we are mentioned in the same breath as some of the most innovative and creative people in the world. And that is exactly where Kennetic belongs."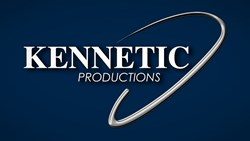 Capturing the scope of a festival that shutdown the urban core of downtown Jacksonville for five days was a significant undertaking. Helping Kennetic's two primary filming crews were One Spark's were volunteers, who captured extra festival footage with either personal or Kennetic cameras. Festival footage was supplemented with key interviews before, during and after the festival.
"We saw One Spark's story as humanity coming together in one giant communal event where the staff, creators, and crowd were all connecting and feeding off one another's energy," said Antonio Sarte, Kennetic Productions creative director and the director of the piece. "To execute our vision, we just had to maintain that storyline and keep the heart. Everything flows from the heart."
A trailer is available for viewing here.

Kennetic Productions is a Florida based digital media video production company.  Kennetic Productions was  named one of 2012's PRism Award winners.

Sponsored Links by DQ Promote