The National Association for Business Economists (NABE) will be holding their 55th annual meeting next week in San Francisco.  As part of the gathering a session has been scheduled entitled, "Crowdfinancing: Can the Revolution in Financial Intermediation be a Catalyst for Small Business?".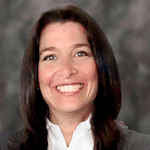 This session will be led by LendIt co-founders Peter Renton and Dara Albright.  The discussion will include participation from CircleUp COO Rory Eakin and Lending Club CEO Renaud Laplanche.  Lending Club is the worlds largest peer-to-peer  lending platform.  CircleUp is a crowdfunding platform for accredited investors focusing on the consumer product space.
The discussion will focus on how rising asset classes such as p2p lending and securities-crowdfunding are revolutionizing the financial markets and fostering economic growth.
"It is truly an honor to speak at this forum where, throughout history, so many great leaders have assembled to deliberate economic policy," said Dara Albright, Chief Strategy Officer of Crowdnetic and co-founder of LendIt. "We are thrilled to see many of today's chief economists and policymakers looking at Crowdfinance with keen interest."
The 2013 NABE Annual Meeting "Navigating the Information Economy: Creative Destruction in Business and Economic Thinking" will convene September 7-10, 2013 at the Hyatt Regency near the Embarcadero waterfront in downtown San Francisco. This year's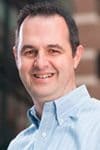 event will feature many  leading economic professionals, business leaders, and policymakers tackling a wide-range of pressing topics. The conference will focus on the opportunities provided both by technology and by the proliferation of "big data" to better inform business decisions and economic thinking. Speakers include Eric Schmidt, the Chairman of Google; Roger Ferguson, President of TIAA-CREF, and Michael Wilson, Chairman of Barclays Capital Canada.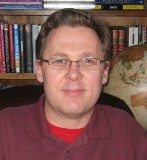 Sponsored Links by DQ Promote